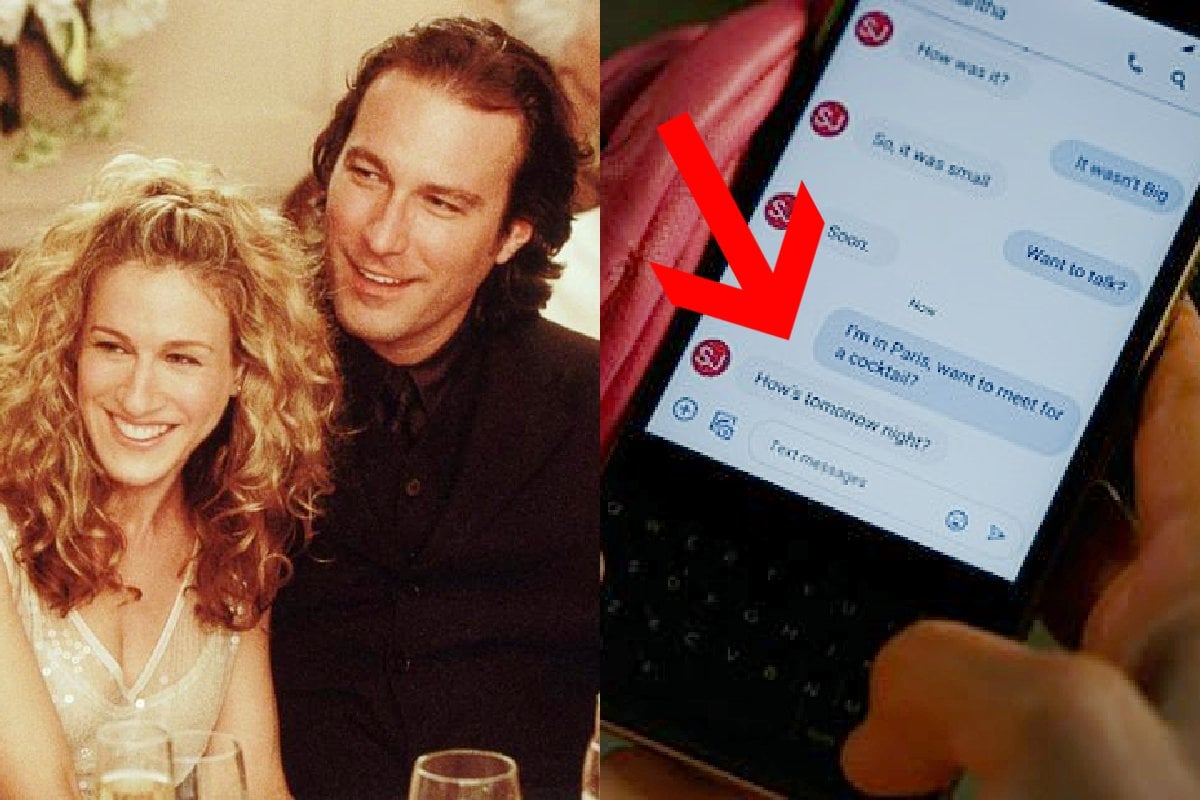 Last night, the first season of And Just Like That came to an end. 
After a mixed bag of a season full of classic Sex and the City moments, Che Diaz's woke moment button, Miranda's mid-life crisis, and Harry's unexpectedly large... penis, I think we can all agree that the finale was pretty perfect. 
It gave both Carrie - and us - some much needed closure and set us up for a brilliant second season. 
Also, the trans rabbi! The dress on the bridge! The kiss! 
Watch the trailer for And Just Like That. Post continues below.
But it also left us with a lot of questions. Like where the heck is Aidan, WE WERE PROMISED SOME AIDAN GODDAMMIT. And also what on earth is going on with Miranda's hair? 
Here are all your And Just Like That finale questions, answered: 
Ok, so where the heck is Aidan? 
"Where are ya buddy?" Image: Binge.