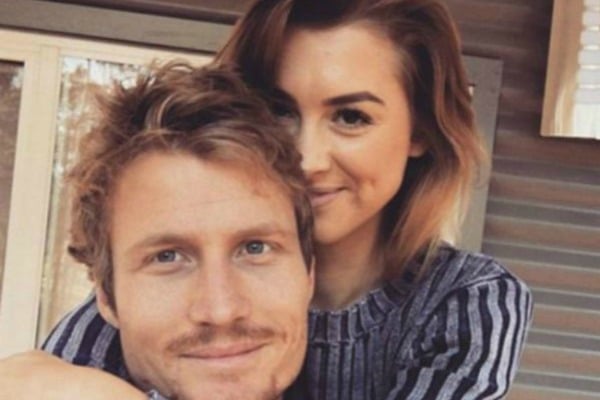 1. "It probably wasn't the best thing." The brutal way Alex Nation dumped Richie Strahan.

The only thing worse than dumped by text is being dumped in front of the entire nation in a rose ceremony.
…And poor Richie Strahan has experienced both.
Speaking on The Kyle and Jackie O Show, Alex Nation revealed she dropped her Bachelor boyfriend Richie in a text message after their brief 2016 romance. Ouch.
In the lead-up to their long-awaited daiquiri-filled confrontation on Bachelor in Paradise, Alex appeared on the radio show to chat about why Richie was so salty following their split.