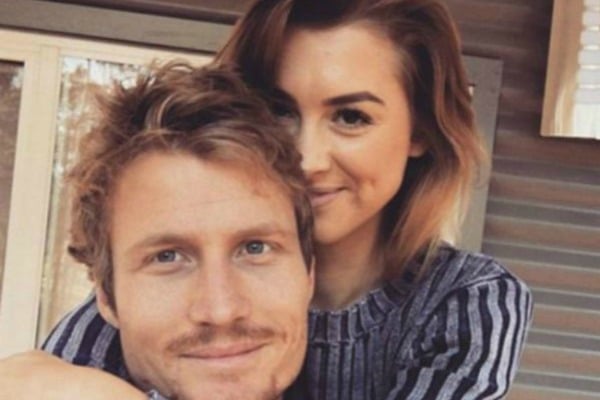 1. "It probably wasn't the best thing." The brutal way Alex Nation dumped Richie Strahan.

The only thing worse than dumped by text is being dumped in front of the entire nation in a rose ceremony.
…And poor Richie Strahan has experienced both.
Speaking on The Kyle and Jackie O Show, Alex Nation revealed she dropped her Bachelor boyfriend Richie in a text message after their brief 2016 romance. Ouch.
In the lead-up to their long-awaited daiquiri-filled confrontation on Bachelor in Paradise, Alex appeared on the radio show to chat about why Richie was so salty following their split.
And look, we don't blame him.
"I dumped him over text message," the 28-year-old single mother revealed, "So that probably wasn't the best thing."
Ya don't say.
When pressed on the matter she added, "It was the nature of the situation and I kind of just shut down and that's how I dealt with it."
Boy oh boy are we excited to finally hear why they broke up…
And with Bachelor in Paradise premiering tonight, the tea is so close we can almost taste it.
2. The real reason Sam Ball didn't show up at the MAFS finale last night.
When Sam Ball failed to front up to last night's MAFS finale, the people were not happy.
They really wanted Cyrell to tell him he ain't King Ding-A-Ling again, but alas, he was nowhere to be seen.