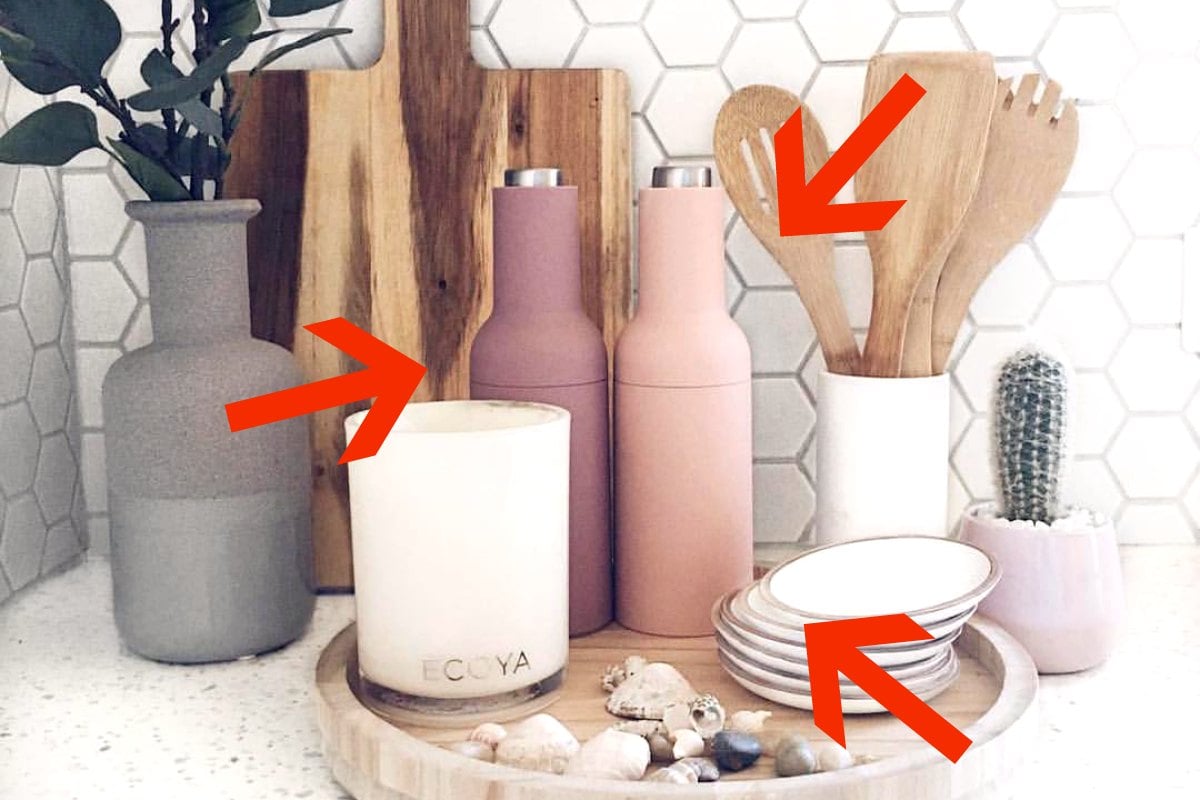 In very important news, Aldi is bringing back their $9.99 electric salt and pepper grinders and fans are excited.
Not only are they the most aesthetic kitchen gadgets we've ever seen, they're battery-powered (and yes, the batteries are included), and thanks to their unique design, they won't leave your kitchen counter littered with salt and pepper bits long after the salt and pepper grinding is done. You see, the little silver 'crushing' mechanism actually sits at the top of the bottle and is automatically activated once you flip it upside down, meaning you don't need to exert an iota of energy.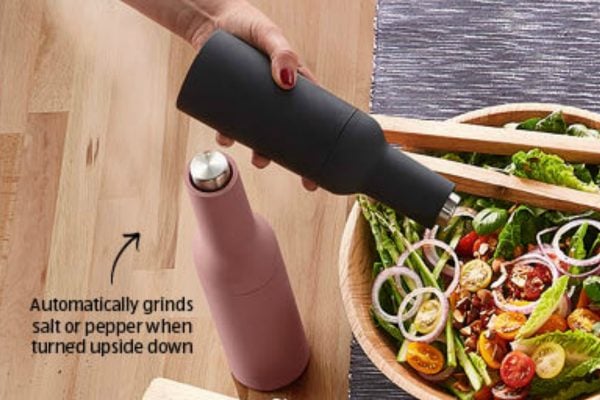 Even better, each grinder is just $9.99 and they come in black, white, light blue, navy, teal and plum. They're even a bit of a dupe for this designer $139, non-electric set from Menu.
The salt and pepper mills previously appeared in a 2018 Aldi catalogue and sold out immediately, leaving many fans disappointed.
Sharing the find, Aldi superfan, Tammy of the Instagram account @aldiloversau, posted about the nifty device which is set to go on sale next Wednesday, June 10.
"Community Service Announcement. Those salt and pepper grinders are back Wednesday 10 July. Prepare for chaos!" she wrote.