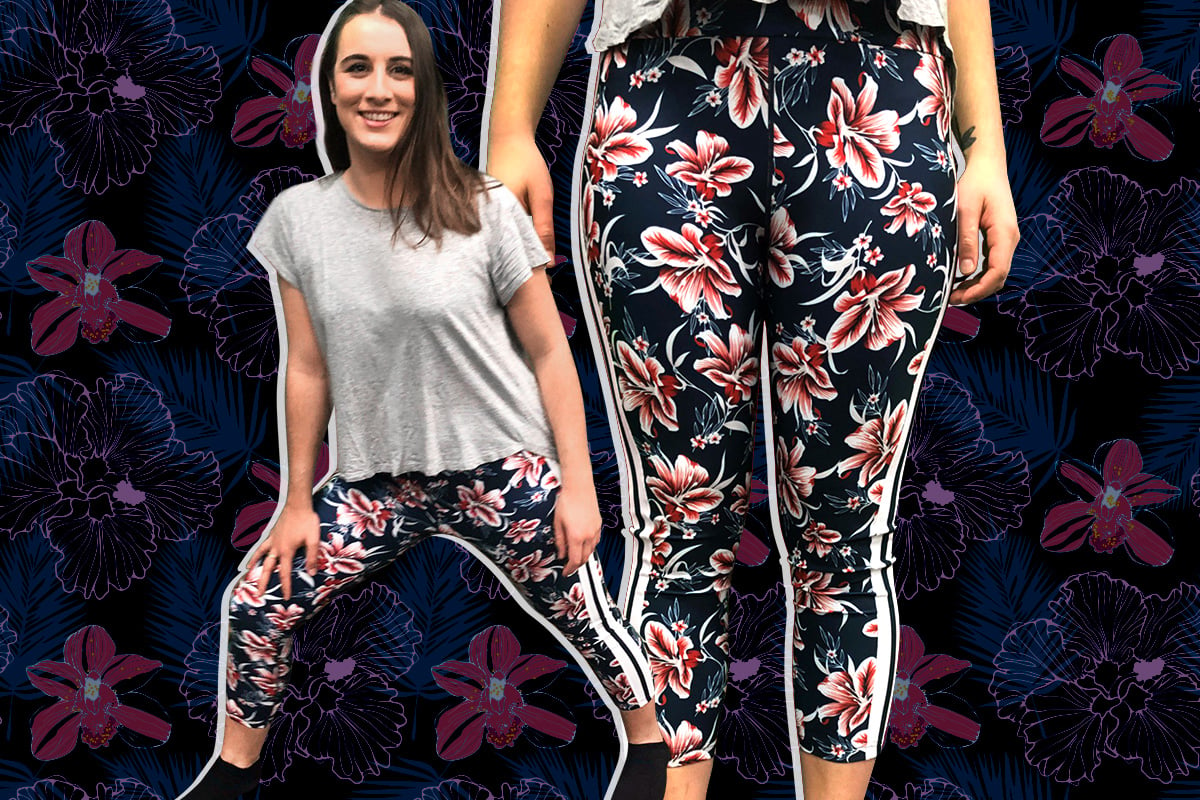 Make brunch plans.
(Or book in a class at the gym, whatever floats your boat).
Check out Sam Wood's exercise tips for bums and legs. Post continues after.
There's a pair of leggings at Aldi for $15 that just might inspire you to start exercising. At the very least, they'll give you a fun activewear wardrobe staple that'll fool people into thinking you do.