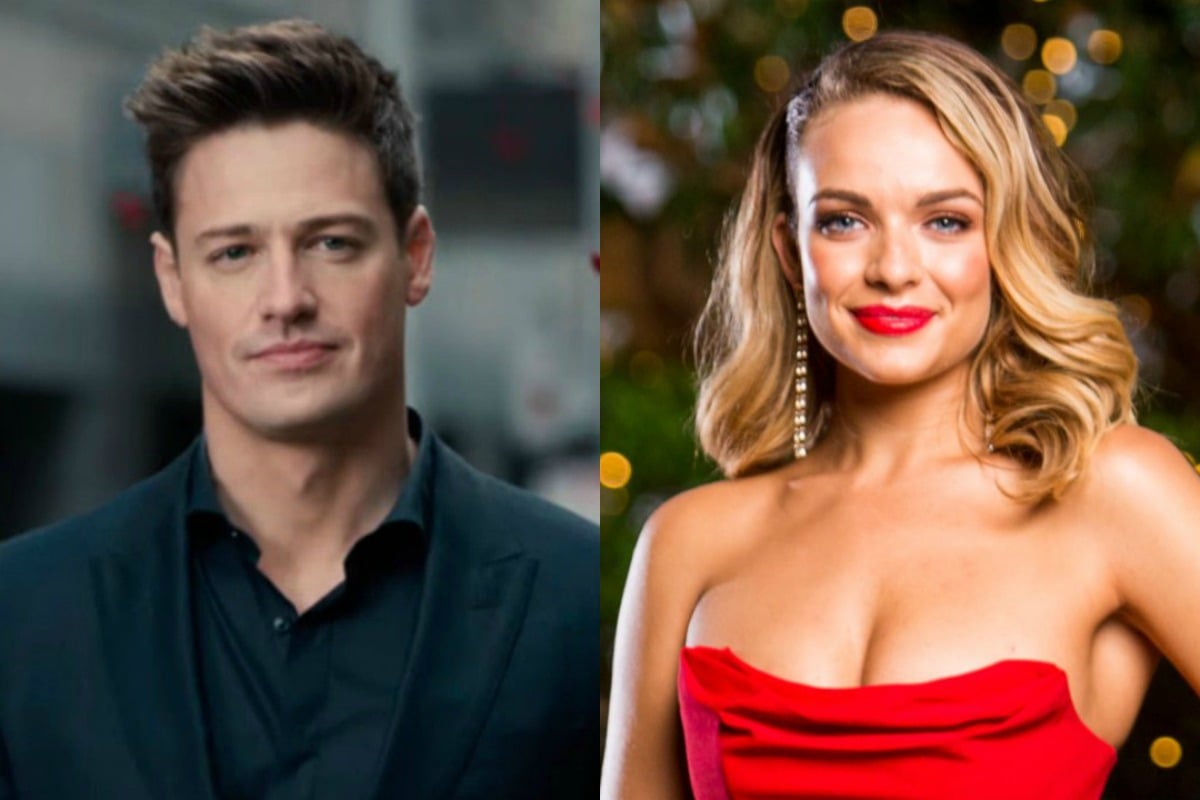 1. Oh. Apparently The Bachelor's Abbie was "very vocal" about appearing on Bachelor In Paradise.
Whether you're a fan of Abbie or not, we can all agree that her intentions have been continuously questioned by contestants since day one on The Bachelor.
It's something we all know to be true.
And now it seems Abbie's focus may be on a different show entirely.
 

View this post on Instagram

 

Fellow contestant Elly recently came forward and told NW that Abbie "seemed keen" about appearing on Bachelor In Paradise.
"I questioned whether she was here for the right reasons if she was already thinking about life without Matt on a different TV show. She was very vocal about wanting to appear on the program," she said.
In the preview for tonight's episode, Ellie reveals that she shared information about Abbie with Matt.
And of course, Abbie gets wind of it.
"He said that someone told him that I'm only in this for my social media profile," Abbie tells Chelsie.
"And I was like, you know, this is really upsetting. I think I know who said it to him. I'm not going to bother with it."
We're hoping all the drama gets unveiled in tonight episode.
The Spill is Mamamia's daily entertainment podcast that catches you up on everything in entertainment and pop culture.
2. Married At First Sight's Jules and Cam have postponed their wedding day.
They quickly won our hearts on season six of Married At First Sight and became the epitome of couple goals when they announced they were getting married outside the show.
But now Cam and Jules have announced they're temporarily postponing their wedding.
The couple were originally planning on getting married on the one-year-anniversary of their first wedding on the show.
Unfortunately things didn't go to plan and Jules found planning the wedding to be "too much, too soon" and realised it was just "not going to happen", she told Yahoo Lifestyle.
It was a decision Cam and Jules didn't make lightly.
"It was a romantic gesture and we booked a venue on that day and ended up losing our $5000 deposit," Jules said.
The wedding might not be too far off as Jules and Cam are reportedly planning to tie the knot later this year.
3. Kylie Jenner has shared a sneak peak of her nude photo shoot for Playboy magazine.
22-year-old beauty entrepreneur, Kylie Jenner has shared a teaser shot from her upcoming Playboy magazine cover.