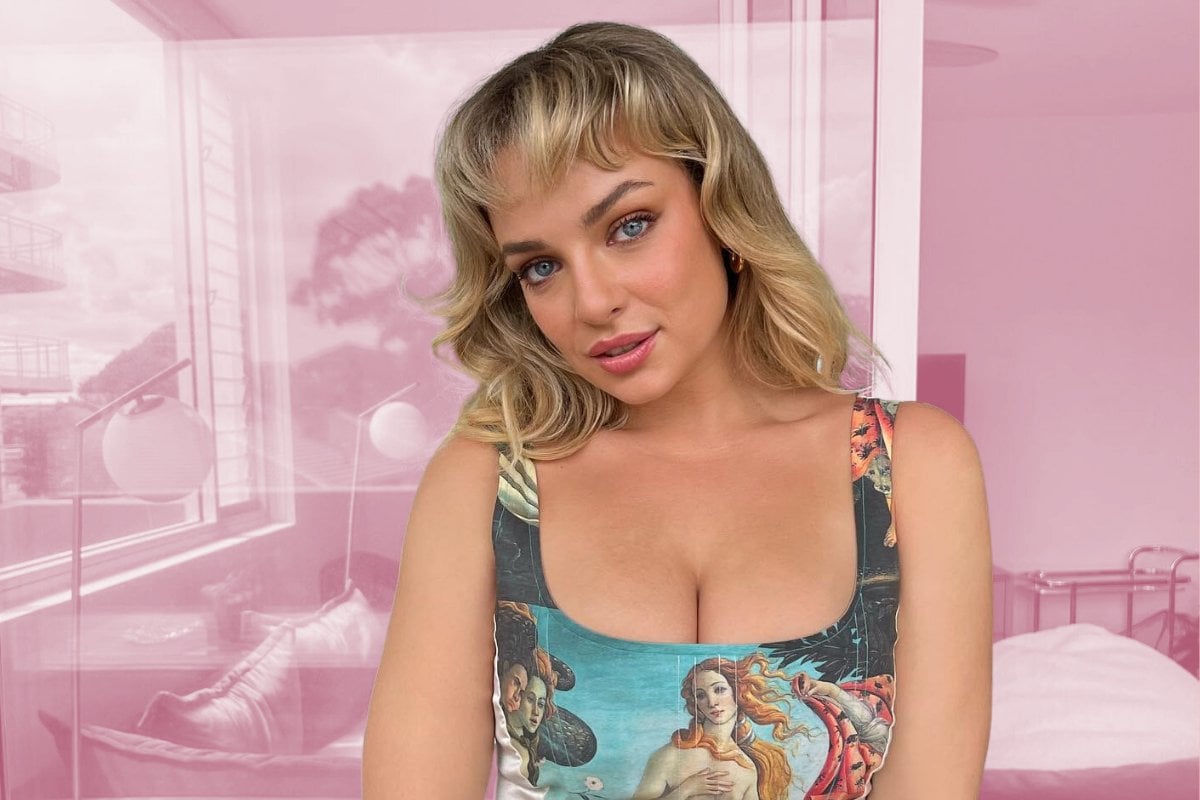 This post mentions depression and anxiety and may be triggering for some readers. 
For as long as she can remember, Abbie Chatfield has had a sinking feeling in her stomach.
You know the one - like when you think you've left your straightener on at home, but you're already on your way to work. The heart-falling-out-of-your-arse panic that hits you while you're helplessly sitting on the bus.
Well, that state is a constant for Abbie. 
Watch Abbie Chatfield on No Filter with Mia Freedman. Post continues after video. 
"My whole anxiety is feeling that I'm always behind on something - you know, like on holiday, and you think you've forgotten something very important? That's my feeling at all times," the host shared during her Hot Nights With Abbie radio show.
It's a sensation she can now attribute to her ADHD, something Abbie was only recently diagnosed with.
"I first thought I had ADHD when it became more visible on social media, particularly on TikTok," Abbie told Mamamia.  
"A combination of a few pages I follow and a few of my female friends starting to get diagnosed in adulthood had me thinking that I actually align with a lot of this."
It's no surprise that Abbie, along with some of her friends, has received a diagnosis later in life – as identifying and correctly defining characteristics of ADHD in women is notoriously tricky. 
"A lot of women have different symptoms to men when they're younger, so they go undiagnosed for a longer time," shares Abbie. "That's why women get diagnosed in adulthood, and their symptoms will get confused with anxiety and depression."
This is the limbo where Abbie remained for a fair while. 
The social media star has always been candid with her audience about her anxiety and bouts of depression – particularly in relation to the trolling she received off the back of her appearances on The Bachelor and Bachelor in Paradise. And so it's likely that Abbie, much like many women, may have been operating on the basis that their 'problems' could be organised into the buckets of depression and anxiety, and not actively looking for more medical answers.