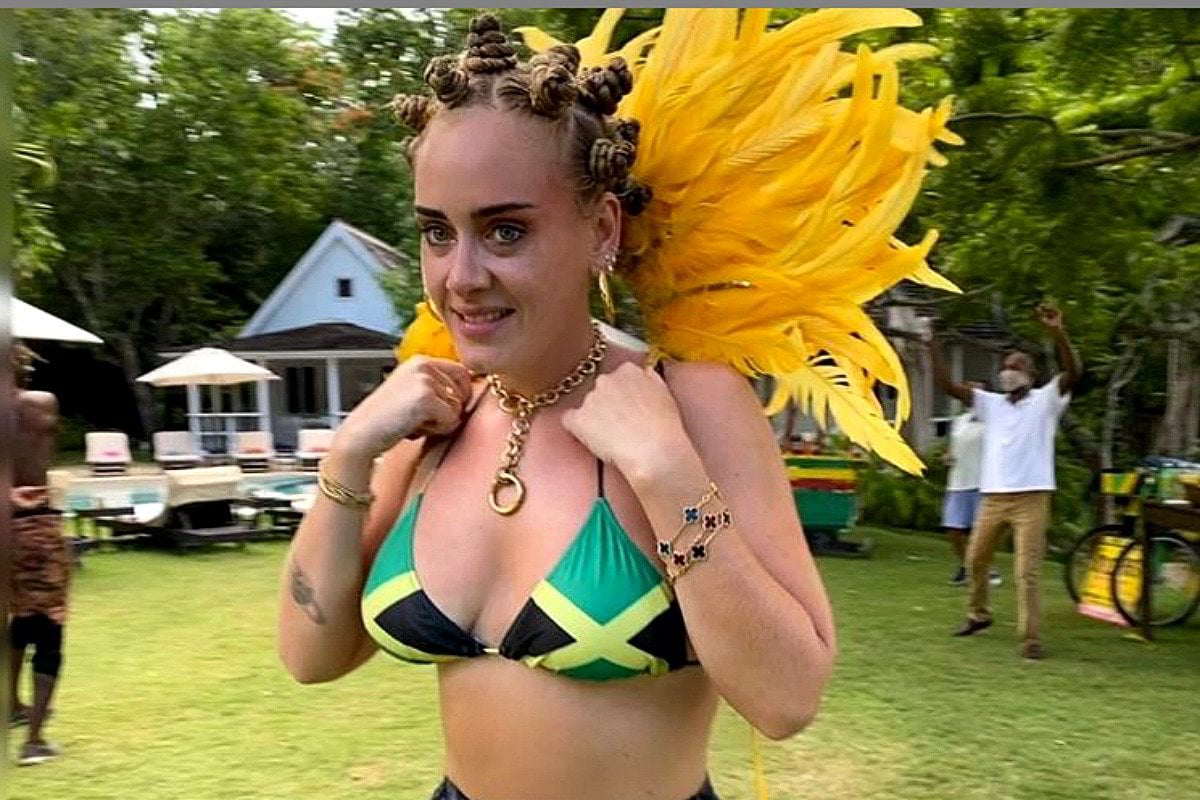 Cultural appropriation or appreciation? That's the conversation taking place around Adele's latest headline-grabbing Instagram photo.
In the image the 32-year-old Grammy winner is wearing a Jamaican-flag bikini top and has her hair twisted into Bantu knots.
From the caption posted alongside the image, Adele shows her support for the Notting Hill Carnival, an annual event which celebrates Caribbean culture and interracial tolerance. 
Due to be held on August 30 and 31, the event was instead held virtually this year due to the COVID-19 pandemic.
The image has been labelled as cultural appropriation by a number of commenters and writers, mainly due to the fact that Adele chose to have her hair styled in Bantu knots, a traditional African hairstyle with a history that dates back hundreds of years.
On The Spill, Mamamia's daily entertainment and pop culture podcast, host Kee Reece explained how Adele's intention to support the event feeds into how we should see the image, but her choice of hairstyle is still hurtful when you take into account its history.