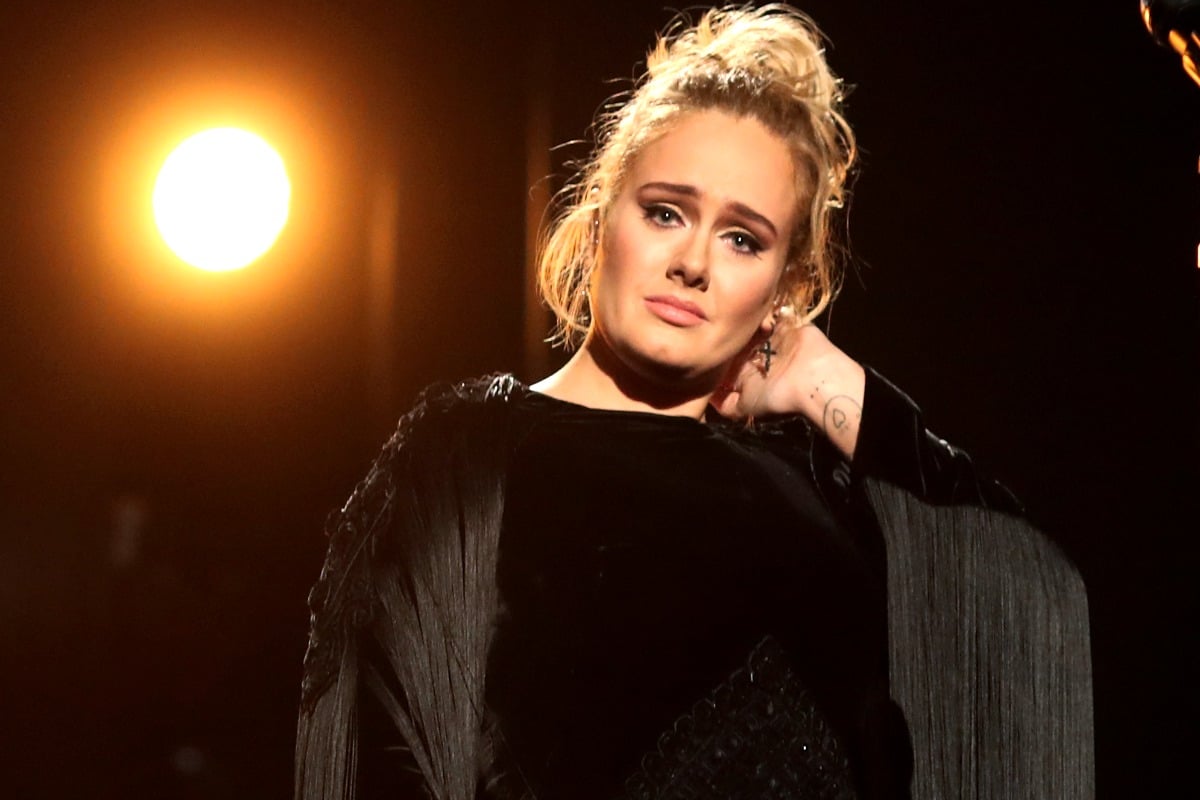 The recent noise around Adele's body is like music from a neighbour's 80s-themed house party – disruptive, unwelcome and aggressively retro.
This week media outlets flooded our newsfeeds with headlines and articles critiquing the award-winning musician's body, with tabloid publications and respected news outlets alike all offering up extensive coverage marvelling at "Adele's impressive weight loss" and declaring that "she looked sensational after shedding a whopping 19 kilograms."
With every headline, article, tweet and Facebook post that was put out into the world, the messaging around the 31-year-old singer's body became clearer than a glass of dry gin on a summer's day.
We are now supposed to see her appearance as a triumph that deserves to be publicly celebrated with more lashings of attention and flowering prose than any of her previous big award show wins or chart-topping album sales were ever afforded.
The narrative around Adele is that months after announcing her divorce from husband and father of her young son Angelo, Simon Konecki, she made a reappearance at musician Drake's recent birthday party "flaunting her incredible weight loss to celebrity pals," as more than one publication so succinctly worded it.
Listen to Mamamia's Entertainment Editor and host of The Spill podcast Laura Brodnik talk about why the headlines around Adele and her body are so confronting.
And while the news coverage around Adele and her body is about as welcome as an overly chatty Uber driver, it's also not entirely unexpected.
News outlets are businesses that monetise our clicks and views for revenue and so teasing pictures of "Adele's stunning body transformation" was always a surefire way to catch your attention during a routine Facebook scroll and therefore lure you over to their outlet.
But the most confronting element to come out of these headlines and their surrounding commentary was the way it felt like the world had just collectively let out a sigh of immense relief when looking at these new images of Adele.
Reading between the lines there was a sickening sense of joyous celebration due to the fact that by appearing smaller, she now fit more neatly into the mould of what we still deem to be desirable and attractive. There were blatant insinuations that her true fairy tale ending was measured by dress size, not by Grammys, and that she had somehow "won" her divorce by debuting the perfect "revenge body".
At last, public sentiment squealed, Adele is the woman we've always wanted her to be.
While Adele herself has not out-rightly commented on the array of news headlines surrounding her body, she did post an image of herself at the event to her Instagram page with a caption that included the line "I used to cry but now I sweat". A line which some people are taking to mean that she's empowered by her new body.