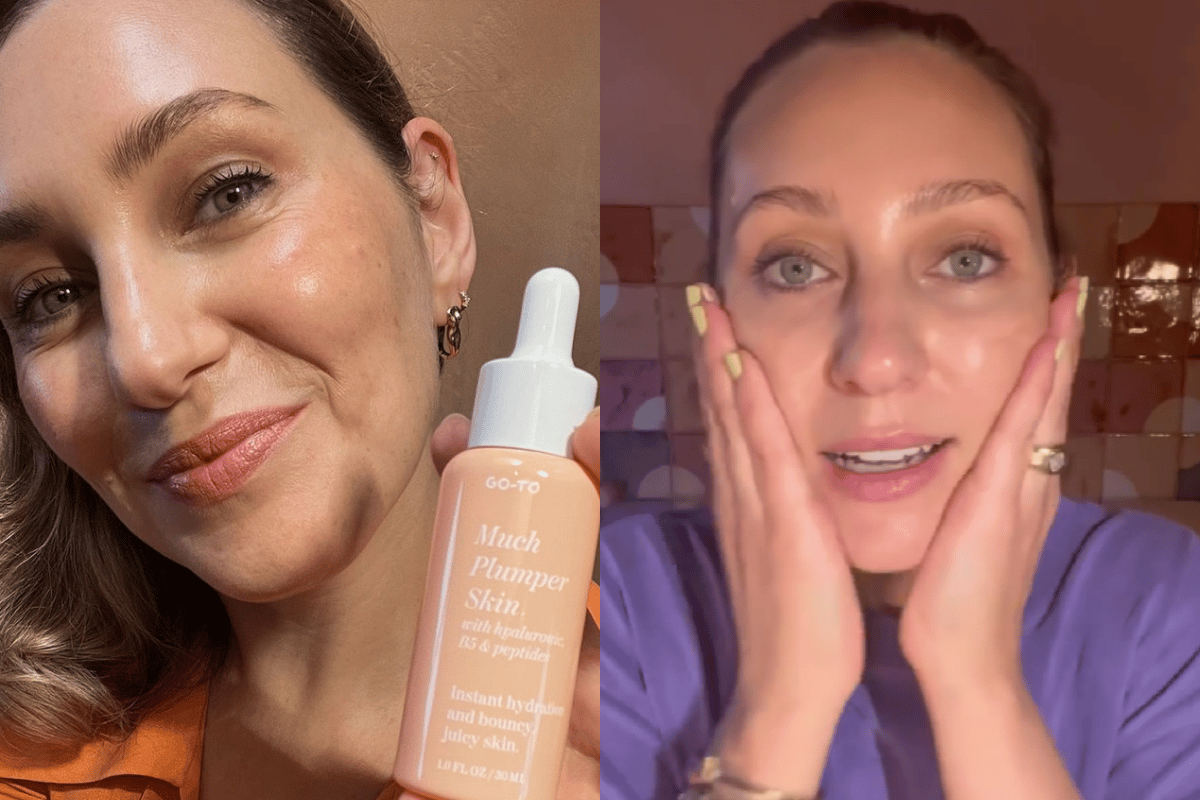 If there's one thing we can all agree on, it's our collective obsession with crumpets. Yes? Oh! And Zoë Foster Blake. Everyone LOVES Zoë Foster Blake. 
You probably used to read her Cosmo pages back in the day. Have a beaten-up copy of Air Kisses on your bookshelf. Feel like you know her. Reckon you'd actually be best friends.
I've interviewed her before, and honestly, you should never meet the people you admire. Unless, of course, it's Zoë Foster Blake. You should ALWAYS meet her. She's great. (You can read my full interview with her here).
Watch: How Zoë's makeup routine has changed since becoming a mum. Post continues below.
Because as a successful beauty mogul and founder of one of Australia's biggest skincare brands, Go-To Skincare, she just knows a lotta stuff. Including what's good to put on your face.
That's why I thought it would be helpful to pull together everything Zoë Foster Blake uses in her skincare routine - including the top tips she's shared with Mamamia.
So, hush. Please make yourself a coffee/tea/whiskey, take a seat, and have a read about everything Zoë puts on her face.
Zoe Foster Blake's morning skincare routine.
The best part of Zoë's morning skincare routine? There's not eleventy million steps. It's simple. Effective. Gives you time to do other stuff, like eat breakfast and practice judo.
She shared on Go-To's website: "[Every morning] I put on my headband, and wash with Properly Clean ($31), which gently cleanses but never leaves my skin dry or tight."
Important thing I learnt: When it comes to the best way to apply serum, Zoë told me to always apply it to damp skin after cleansing.
Yes, friend. You're supposed to apply your serums when your skin is damp.
So, after towelling off, she uses a facial mist (in the Instagram tutorial below, she uses Glow Recipe Watermelon Glow Ultra Fine Mist, $40).