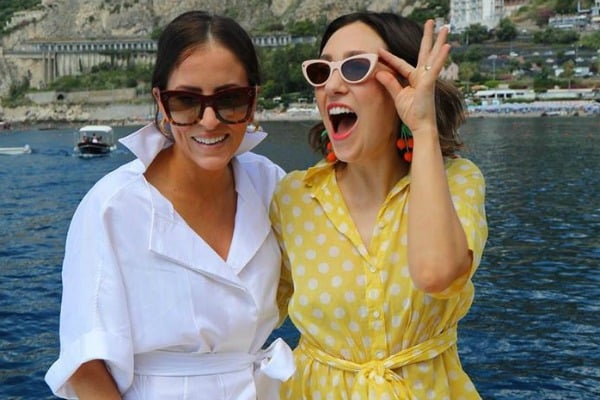 Hamish Blake and Zoe Foster-Blake's holiday looks divine. Travelling around Europe, with their utterly adorable children Sonny and Rudi; it's the holiday we all wish we were on.
Signor Hamish's prank where he "hatched a secret plan to appear fluent in Italian" in front of his kids and wife was hilarious, and the countless photos of little Rudy scoffing down ice cream are simply scrumptious.
But what's even more marvellous is Zoe Foster-Blake's fashion. (But what's new?)
Side note – see how Zoe Foster- Blake's makeup routine has changed since becoming a mum. Post continues after video.
Zoe, author and creator of Go-To skincare, has been providing the ultimate fashion inspiration via her Instagram page.
So, in a frankly desperate attempt to be half as trendy as the beauty-editor-turned-entrepreneur, we sourced all the places you can purchase ZFB's fashion.
You can thank us later.
The bright pink mini.
 

 

 

 

View this post on Instagram