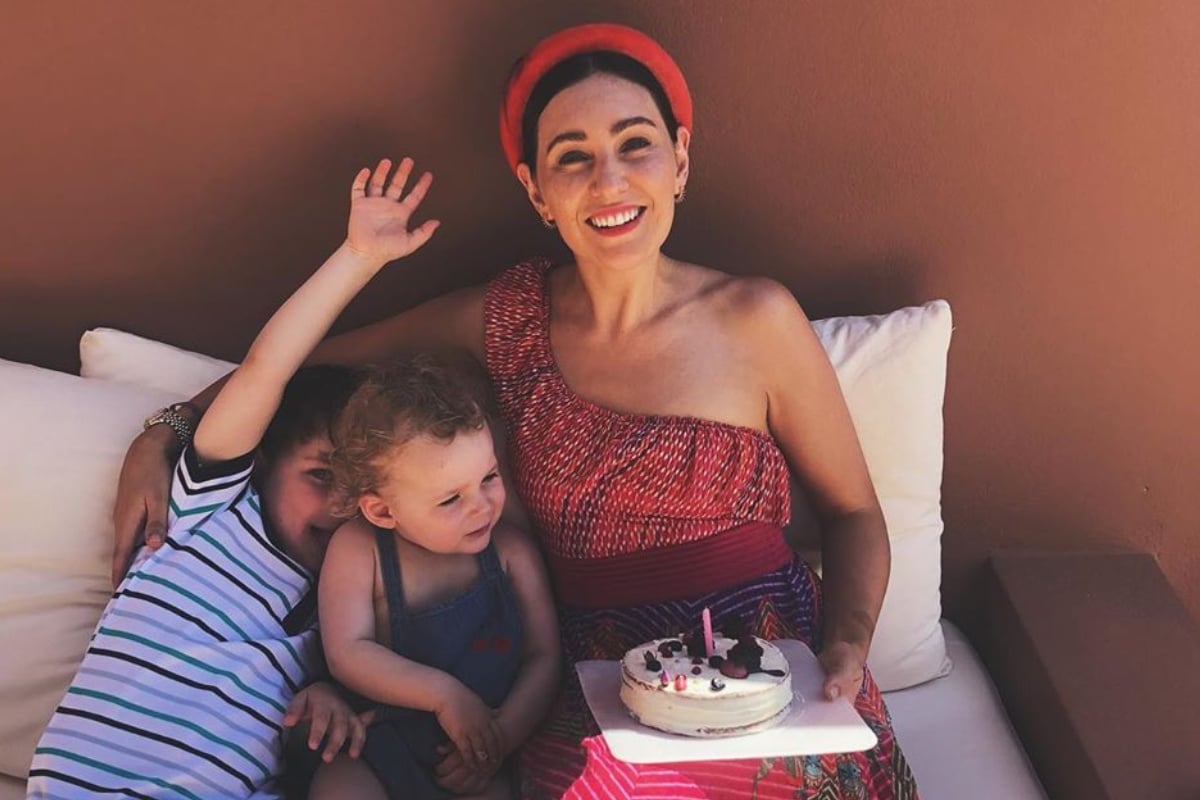 Fashion trends are exhausting.
They tend to resurface, again and again, which is frustrating because you never know when you're going to have to dust off those low-rise jeans.
(Hopefully… never).
They also tend to have their moments of… insanity. Like that time everyone wore crocs.
Side note – Clare Stephens reviews the new festival trend, chaps, and it goes exactly how you'd expect. Post continues after video.
But, thankfully, this latest trend is in fact not silly at all. It's Alice headbands.
And it's arrived just before Autumn, kickstarted by all those Aussie celebs who are currently swimming in Sicily and sipping cocktails in Santorini.
Notably, Zoe Foster-Blake.
You see, Zoe and her husband Hamish Blake, along with their utterly adorable children Sonny and Rudi, are currently travelling around Europe. But you probably already knew that.
Zoe, author and creator of Go-To skincare, has been providing the ultimate fashion inspiration via her Instagram page. And there was one fashion statement we couldn't look away from: her head-wear.
Exhibit A: