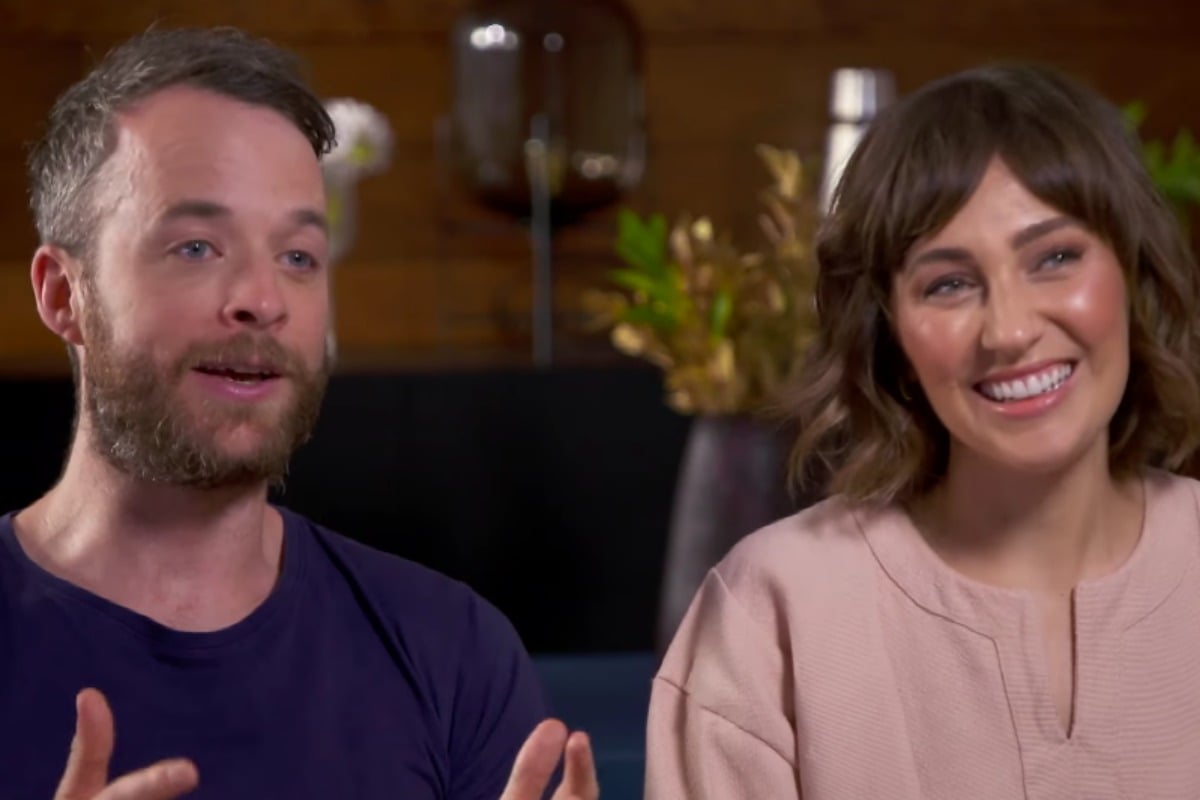 Beauty editor turned entrepreneur Zoe Foster-Blake first met comedian Hamish Blake when she was 24.
They were both at a media event, and 21-year-old Hamish admits he had "never met anyone like her".
Speaking to the Good Weekend in 2016, Hamish said for him, the attraction was immediate. "I've come to know it as the Zoe magic," he said.
For Zoe, however, it would take a little longer.
It wasn't until years later in 2010, when they were both single, that Zoe had a "startling moment," realising that what she felt was more than a friendship. She had always seem Hamish as a friend, or even a brother, but once their relationship started, the romance was "organic". In 2012, the couple were married, and in May 2014, they welcomed their first child.
Now, the widely-adored couple are parents to four-year-old Sonny and 18-month-old Rudy, and Zoe has released her ninth book, Love! – a guide to matters of the heart.
Want to know how Zoe Foster Blake does it? We asked her on I Don't Know How She Does It…
It makes sense then, that the couple would share their secrets to love and happy marriage in an interview with 60 Minutes.
Both agreed that a solid friendship is the greatest foundation for a successful relationship.
"When you've got kids and you're sleep deprived, you're falling back on your friendship far more than you're falling back on…." Hamish began, before Zoe completed his sentence with "….sexy times".
"Hamish is a fantastic partner," she said. "And I often say when girls are chronically single, I'm like, 'Do you have any like, male friends that you've never thought about romantically? Because I do recommend falling in love with your really good friend'."
She also spoke about spending quality time together – which doesn't always have to mean going out for dinner or a 'date night'.
"Date night infers leaving the house but once the kids are in bed we have dinner, we have a drink and we watch our shows," Zoe said.
Of their parenting, the pair maintain they're making it up once they go along.
"We want the kids to just know that the number one thing in life is love and fun and that's what our family is about… As a family at this stage in life we're just passionate about making sure that we're there and making memories," Hamish said.
"All the time you're just trying to remember things you've heard other parents say, I don't know if we have a philosophy… We're constantly aware that we don't know what we're doing," Hamish joked.
"We just feel like rookies and we're open to new advice, constantly," Zoe agreed.