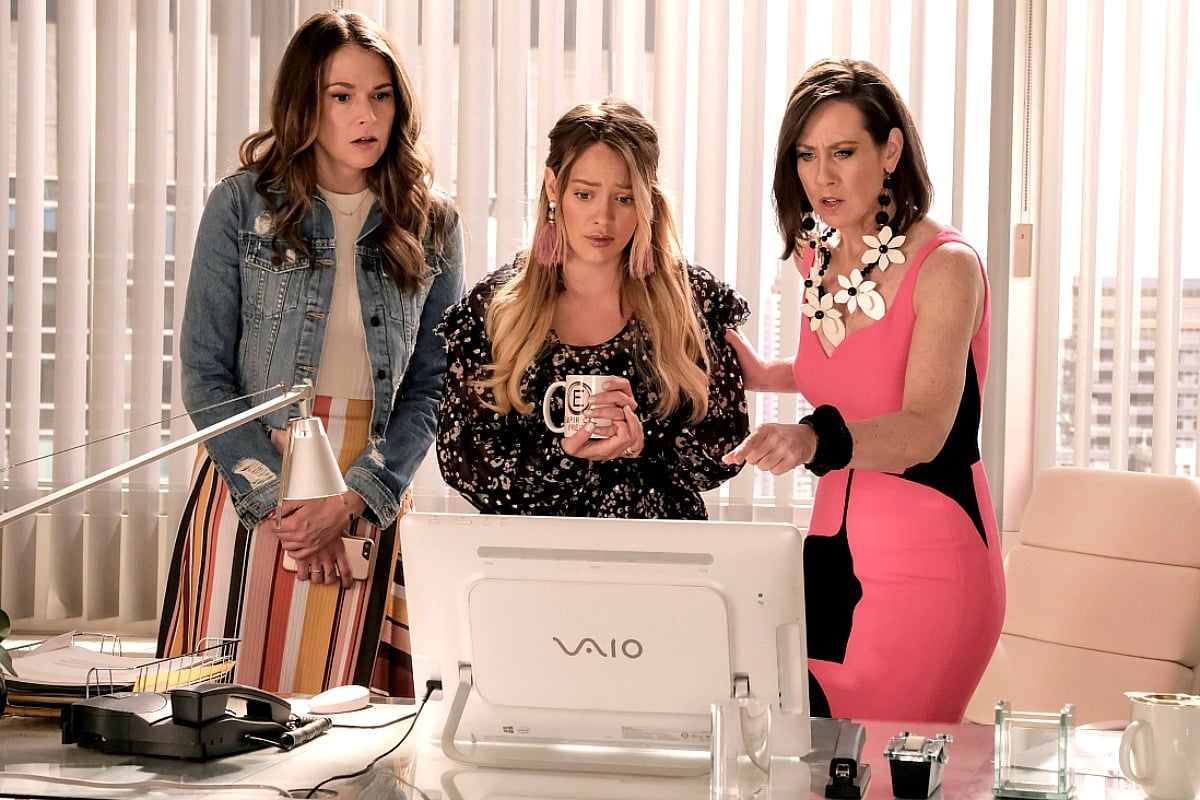 For even more Younger goodness, read our full recap of the season six New York premiere of Younger right here.  We spoke to Younger stars Nico Tortorella, Debi Mazar, Molly Bernard and Miriam Shor about why this new season is so unmissable. 
The hit show Younger may pass itself off as the most sugary kind of TV fiction, but in reality, it's actually based on a select group of people whose names have all appeared on book covers.
The series, which airs in Australia only on Stan, is now in its sixth season and stars Sutton Foster as Liza Miller, a 40-year-old woman who poses as a 26-year-old in order to re-enter the book publishing industry after she finds herself divorced and bankrupt in New York City.
The TV series itself is based on the novel of the same name by Pamela Redmond Satran, but that's not where the literary influence ends.
Over time, Younger has morphed into a show that's not just about ageism, female friendships, love triangles, and pretty clothes but also holds a mirror up to the prevalence of books and celebrity author's overall influence on pop-culture.
In some cases, the series has morphed into a Gossip Girl-style outlet for the book publishing industry of New York, where secrets and scandals of the trade are played out on screen via parodies, tributes and blind items.
In most cases, it's been easily identifiable to fans and industry insiders alike which real-life authors have been reinvented for the small screen in order to create realistic publishing scandals throughout the show.
So, here are five iconic episodes of Younger that are based on real people and real books.
Jane Krakowski 'as' Sex and the City author Candace Bushnell.
Jane Krakowski, the critically acclaimed comedy actress best known for her roles in 30 Rock and Unbreakable Kimmy Schmidt, popped up in season one of Younger. The episode was entitled 'Shedonism' and she played a Candace Bushnell-type character named Annabel Bancroft, an out-of-control and raucous author who penned novels such as Man-hattan and Goldman Sex.
Of course, no one is saying that famed Sex and the City author Bushnell, on who the character of Carrie Bradshaw is based, has ever carried out the exact same antics as Annabel and passed out in a drunken stupor at her own book launch party.
It was more the fact that she embodied the idea of a glamorous New York writer who was not afraid to write about sex and relationships in an honest way.