Just a word of warning that this article contains spoilers for the TV show, Younger. 
Nico Tortorella is well aware they broke a lot of hearts last year, but wants you to know they're just as disappointed in the man they portray on screen as you are.
The 29-year-old actor plays Josh on the hit TV show Younger, which is now in its fifth season.
The character of Josh is a free-spirited, 20-something tattoo artist who is also the erstwhile lover of Younger's protagonist Liza Miller (played by Sutton Foster) a divorced 41-year-old mother who has been posing as a 26-year-old in order to secure a job at the Manhattan-based Empirical Publishing.
In addition to tackling important topics including sexism and ageism, Younger has also proven to be the ultimate frothy, decadent and comforting TV treat, set against a glamorous New York backdrop while also featuring the best-dressed characters on the small screen (which is no surprise since Patricia Field, the genius behind the looks on Sex and the City, is also the costume consultant on Younger).
Season four of the series ended with a bit of an emotional upheaval for fans, with Liza and Josh's on again/off again relationship seemingly done for good after he married his new girlfriend Clare (Phoebe Dynevor) in a quaint Green Card wedding in her Irish hometown as Liza watched on.
Despite the fact that night before the wedding she had been sure that he was about to change his mind.
But alas, he went through with it and by doing so he broke the hearts of fans just as much as Liza's the moment he said "I do".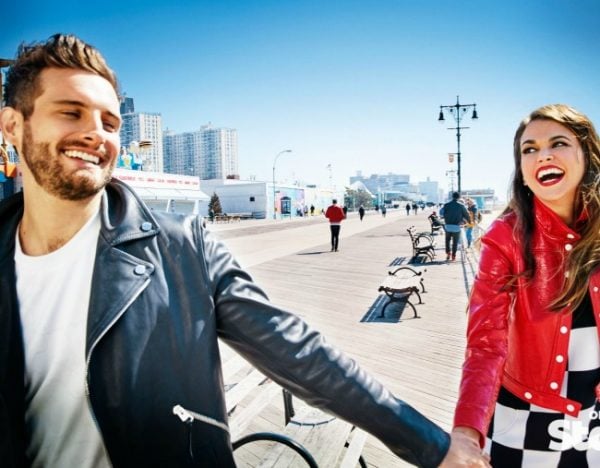 "At the end of season four Josh got married and season five picks up pretty much immediately afterwards," Tortorella told Mamamia. "We now have to deal with the repercussions of what his marriage means for the world of Younger and for the relationships he has with Liza, Kelsey and Maggie. 
"For so long, Josh has just been putting all of his energy into other people and romantic relationships and now that he's married he's really locked down. So he now has more time to focus on himself. It will still be a bumpy road for Josh this season for sure, and things just get more confusing for him.