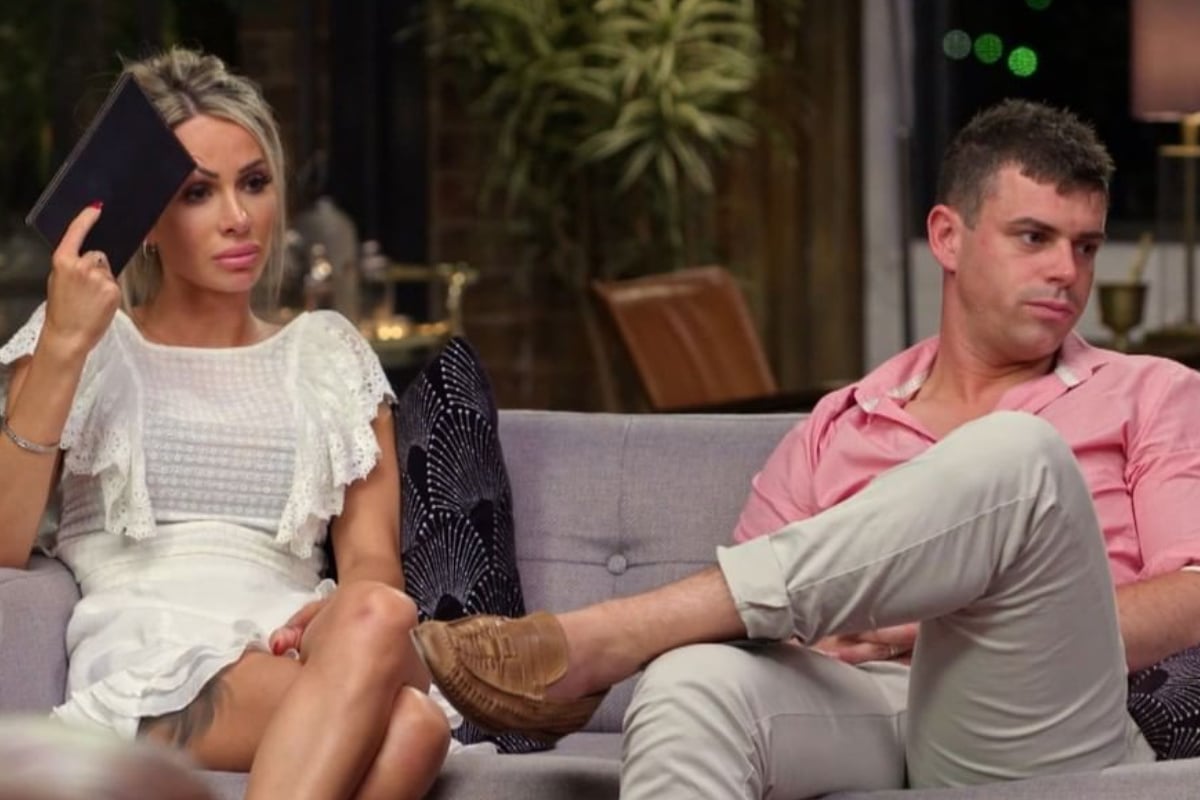 To catch up on all the MAFS 2020 recaps and gossip, check out The Twins recaps and visit our MAFS hub page. And sign up for our Recaps newsletter to get them straight into your inbox.  
Let me start off by saying, I was really excited for this year's season of Married at First Sight.
Don't fight me but it is hands down the best reality TV show on Australian television during the summer/autumn period (The Bachelor takes the winter/spring spot, of course) and I look forward to it every year.
And for one good reason: drama. Constant drama.
WATCH: MAFS Experts: UNCUT.

But this year, I'm mad.
During previous seasons, the drama builds over the course of the three months air time and we have to patiently (and happily) sit through weeks of dinner parties and commitment ceremonies to see which couples go the distance.
BUT THIS YEAR, we already know all those details and we're nowhere near the end of the show yet. And it's all because the bloody contestants are sharing all the spoilers before it goes to air.
Let me explain why this is making me angry.
Think about a movie: it begins with the introduction, the plot thickens and there is a conflict, and then there is a climax.
If someone spoiled the climax, would you watch the movie? I sure wouldn't.
Here are all the reasons this year's cast members have completely spoiled Married at First Sight 2020 for both Australia and themselves.
The endless rumours the contestants have shared.
There have been plenty of drama-filled moments spoiled by the cast members this year. Whether they've let their anger out on social media or shared too much with a radio station or media outlet, this lot of contestants just can't seem to pipe down.