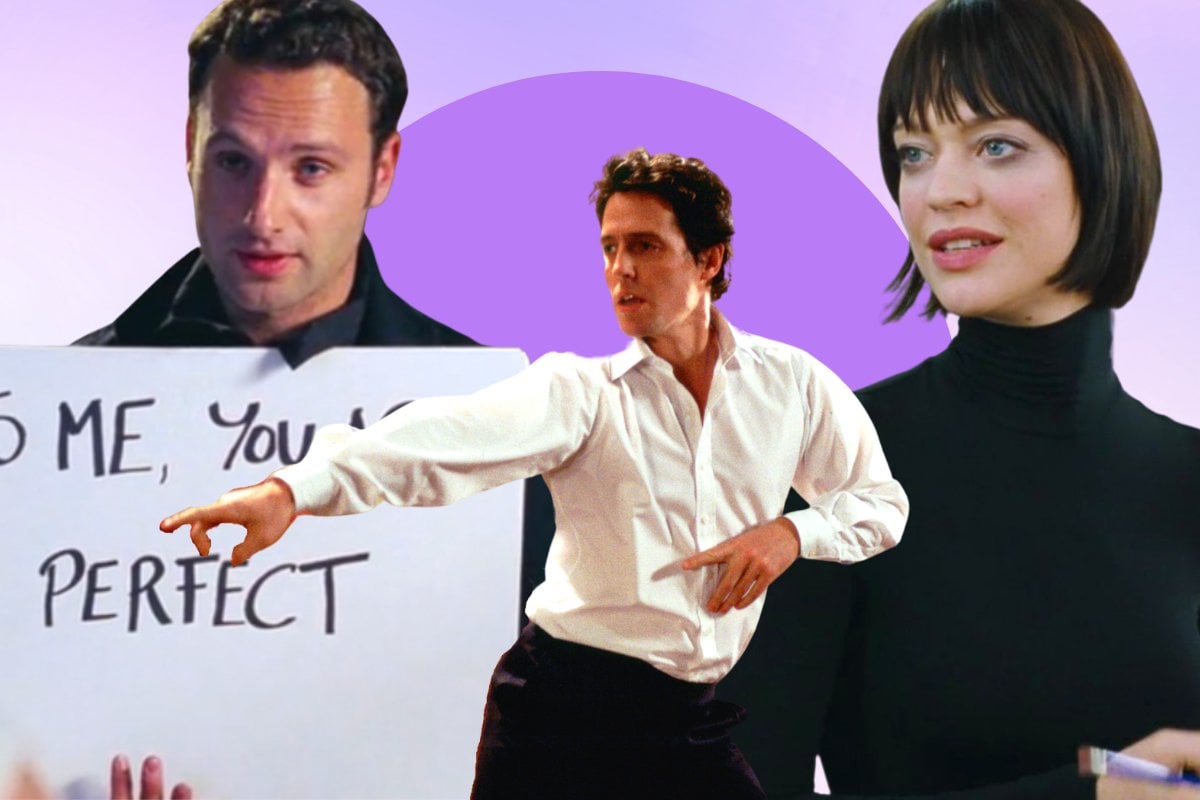 At this point, Love Actually feels like a member of my extended family.
I only see it once or twice a year, but it's always memorable. It's mostly enjoyable, but there is some... eccentricities I can't ignore. There are a few times I'll have to shuffle in my seat uncomfortably and remind it that 'you can't say that anymore'. But I enjoy it for the pure entertainment value. It'll do something stupid, and probably cause some Christmas Day drama. 
It's like a car crash you can't look away from. I know I shouldn't anymore, but I love it.
Watch: How do you know if you ACTUALLY love someone? Post continues below video.
One of the wildest things about Love Actually is that so many of the people we meet during its two hours and nine minutes run time objectively suck. We should hate them. And yet, the magic of Christmas and that airport reunion scene means we look past their many, many flaws.
But I'm here to cut them down a peg or two.
First, let's get the good ones out of the way:
EMMA THOMPSON, A HEARTBROKEN ANGEL.
Sam. Surely I don't need to explain this.
Liam Neeson, whose character's name I do not... know. But he is stepdad goals forever and always, I don't even care that acting like his child's school crush is the love of his life is a little unhinged.
The kid dressed as an Octopus for the Nativity play, the movie's most enduring icon.
The kids who make the British Prime Minister sing Christmas carols.
The PM's bodyguard, and his lovely bass voice.
Laura Linney.
Rowan Atkinson.
Billy Mack, who was so horrible he became... endearing, and his manager, the greatest relationship in this stupid film.
That radio DJ who rips Billy Mack.
Ant and Dec.
Wholesome couple John and Just Judy, whose scenes you ALWAYS forget about when you think it's a fine idea to watch this movie WITH YOUR PARENTS.
The niece who hates Uncle Jamie.
Now, onto everyone else. Who, FYI, all suck:
19. The wedding DJ.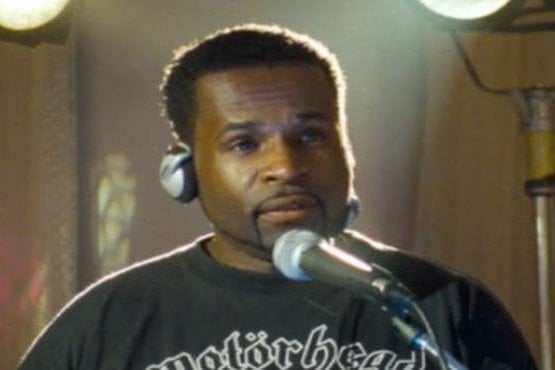 Image: Universal Pictures.