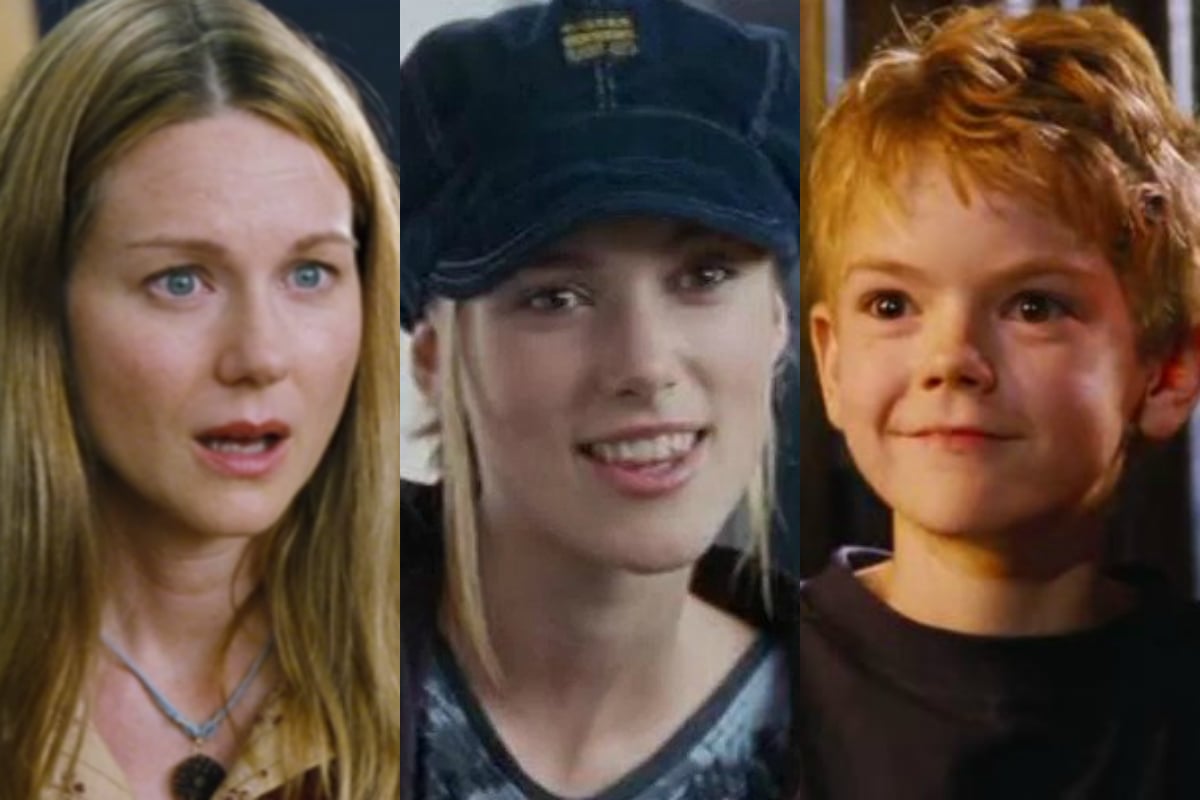 Watching Love Actually is up there with the most sacred of Christmas traditions.
The film, with its multiple romances, Christmas octopus and dancing Hugh Grant, is for many the pinnacle of festive films.
We've watched it every year since its 2003 release, sometimes more than once, sometimes… 12 times, but even after all this time it seems like each year we discover something new about it.
If you didn't cry in this scene, you're a monster. Post continues below video.
In honour of the film, which will turn 16 this year (they grow up so fast!) here are 18 Love Actually facts you may not have known, even if you can recite the whole thing back to front.
1. Juliet and Sam's age difference.
Keira Knightley appeared in the flick as Juliet, a bride who discovers her new husband's best friend doesn't hate her but has been in love with her THIS ENTIRE TIME.
And Thomas Brodie-Sangster, now of Game of Thrones fame, played Sam, who is experiencing the "total agony of being in love" with his classmate, Joanna.
Considering one character is walking down the aisle, and the other is attempting to land a kiss on the cheek from his first crush, it's only natural to assume the age difference between the two actors in the film is… at least a decade. Possibly even more. But no.
Yearly reminder that there is only a five year age gap between Thomas Brodie-Sangster and Keira Knightley in Love Actually pic.twitter.com/ciC4v75ZPO

— Madeleine Lloyd-Jones (@madelexne) December 14, 2019