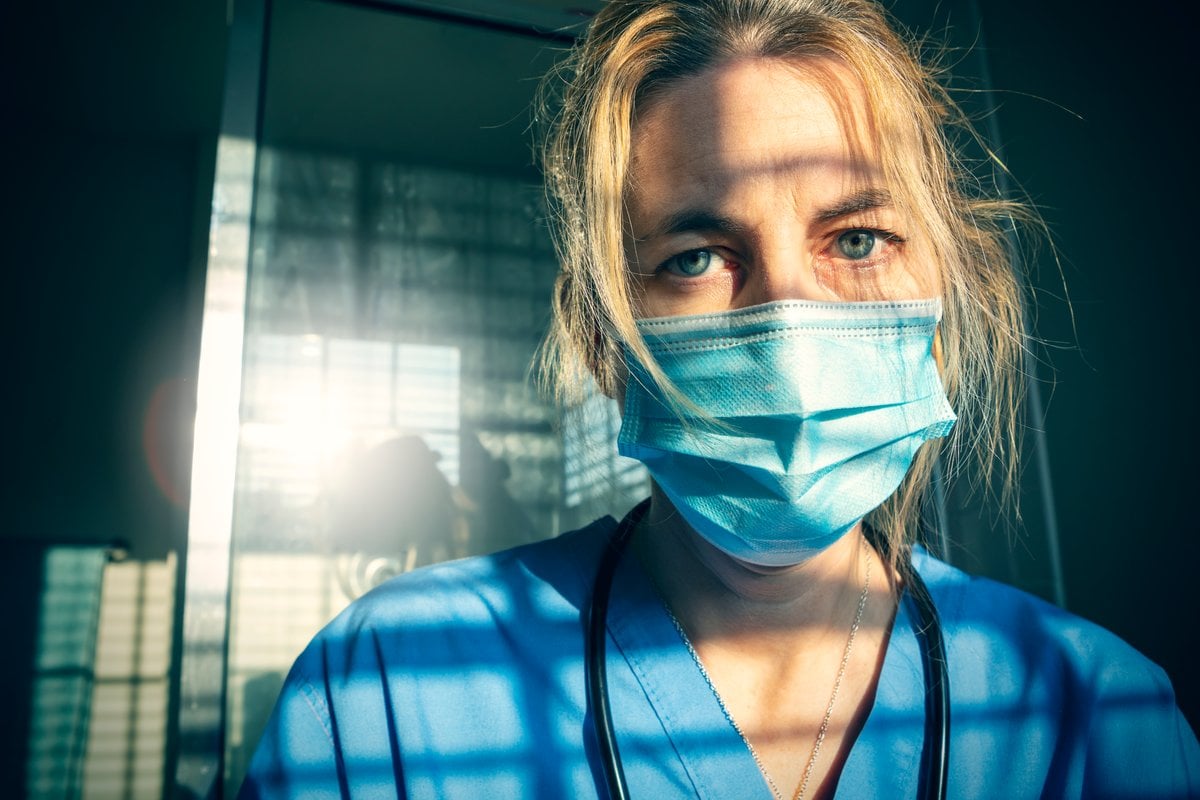 Violence against nurses is pervasive. They are more likely to experience physical violence than any other healthcare professionals. Violence against nurses occurs in the context of violence against women, with 87.5% of Australia's nursing workforce identifying as women.
Nurses report being punched, hit, struck, having objects or body fluids thrown at them, being kicked, grabbed, spat on, threatened, pushed, slapped, strangled, scratched, bitten, or sexually assaulted by patients. These actions are assault, which is a crime. In recent years Western Australia, Queensland, South Australia and Northern Territory have implemented tougher penalties for those who assault nurses on the job as a deterrent.
But nurses don't feel empowered or supported to report these crimes and patients are not being held accountable for their actions. Harsher penalties alone aren't enough to protect nurses.
Watch: Nurses break their silence on the rise of workplace violence. Post continues after video.
Unhelpful responses from employers and police.
We surveyed 275 nurses as part of our research. About 83% had been assaulted by patients. Around a third of the nurses in our study reported experiencing more than one form of assault.
But only about one in three assaulted nurses report attacks to the police. Nurses say the support they receive from their employers and police is generally poor, and they feel discouraged from proceeding with the reports they do make. Nurses said: