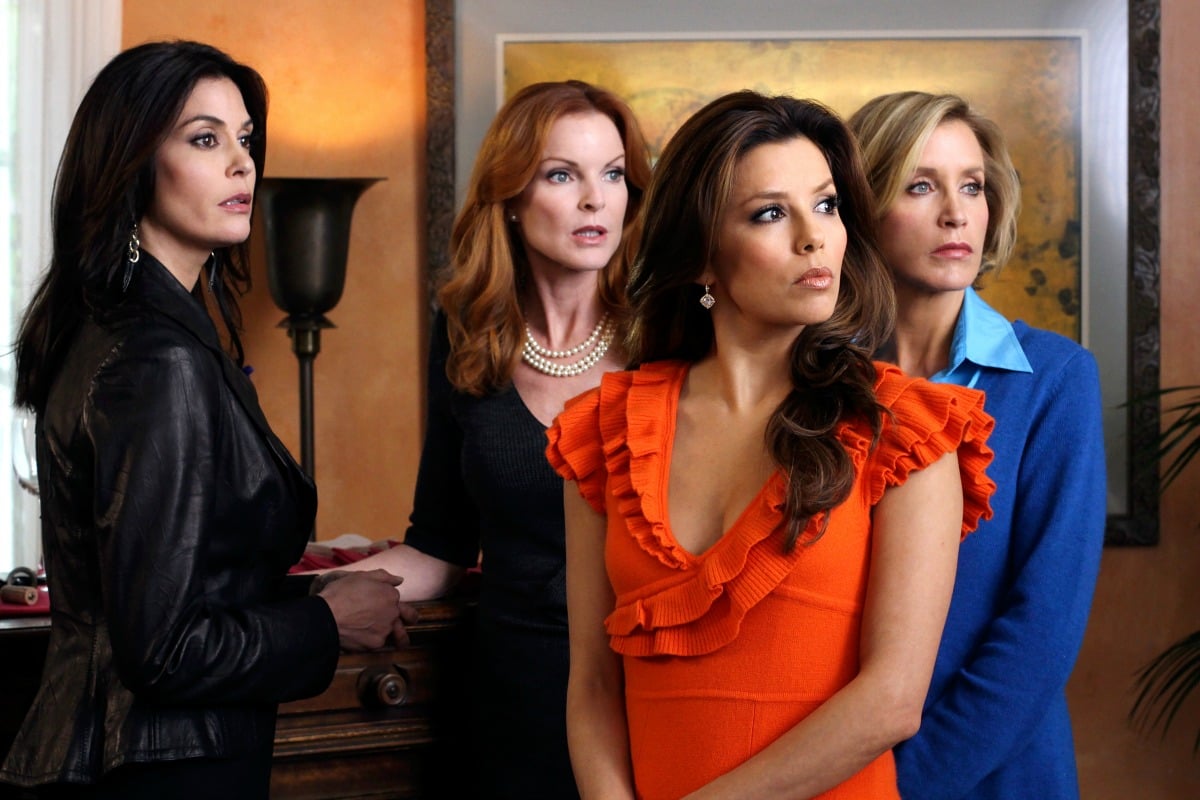 It's no secret that there was a massive rift within the cast of Desperate Housewives. But now, seven years after the show finished airing, some of the juiciest details are finally coming out, thanks to Felicity Huffman's court case.
Huffman, who starred as Lynette on the long-running show, is about to be sentenced for paying to boost her daughter's college admission score. Her former co-star Eva Longoria, who played Gabrielle, and the show's creator Marc Cherry have both submitted letters of support to the court.
Longoria's letter reveals she was bullied by a co-worker on the show, which ran from 2004 to 2012 and also starred Teri Hatcher as Susan and Marcia Cross as Bree.
NEW: Felicity Huffman, through her attorneys, has asked the judge for one year of probation and community service.

27 people wrote letters of support to the judge including her husband William Macy and actress Eva Longoria. https://t.co/abNMJDnP4m

— Tom Winter (@Tom_Winter) September 6, 2019
"I dreaded the days I had to go to work with that person because it was pure torture," Longoria writes. "Until one day, Felicity told the bully 'enough' and it all stopped. Felicity could feel that I was riddled with anxiety even though I never complained or mentioned the abuse to anyone."
Longoria also explains that she was "by far" the lowest paid cast member, because she was the least experienced. When it came time to renegotiate contracts, Huffman suggested all the stars should do it together, so they would all make the same amount of money.
"Well, needless to say, that did not go over too well with the others," Longoria adds. "But Felicity stood up for me, saying it was fair because the success of the show depended on all of us, not one of us."
Cherry's letter, meanwhile, talks about the "problematic cast member" on the show.