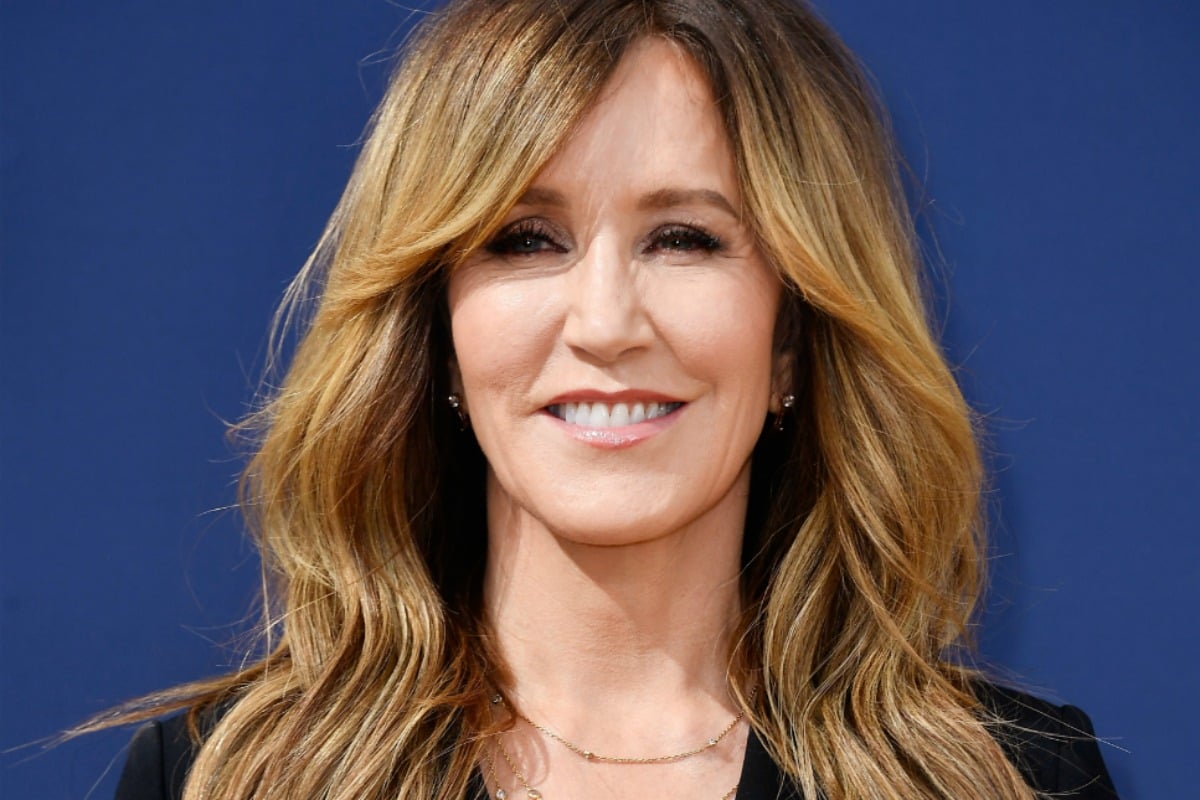 Felicity Huffman and Full House star Lori Loughlin are among dozens of people arrested for a $US25 million ($A35 million) scheme to help wealthy Americans cheat their children's way into elite universities, such as Yale and Stanford.
The largest college admissions fraud scam unearthed in US history was run out of a small college preparation company in Newport Beach, California, that relied on bribes, phoney test takers and even doctored photos depicting non-athletic applicants as elite competitors to land college slots for the offspring of rich parents, prosecutors said.
Huffman, of Desperate Housewives fame, and her husband, Shameless actor William H. Macy, allegedly paid US$15,000 so their daughter could double the time to complete her university entrance exam.
However, when it came time for her second daughter to finish high school, the Desperate Housewives actress allegedly opted not to hire the same services.
"Ruh Ro! Looks like [my daughter's high school] wants to provide own proctor." — Felicity Huffman, allegedly. pic.twitter.com/QL4tNmvW1l

— Ryan J. Reilly (@ryanjreilly) March 12, 2019
Loughlin, meanwhile, allegedly "agreed to pay bribes totalling $500,000 in exchange for having their two daughters designated as recruits to the USC crew team," according to legal documents.
That's despite Loughlin and her husband Mossimo Giannulli's daughters, Isabella Rose and Olivia Jade Giannulli, not actually being gifted in rowing.
Huffman and Loughlin were due to appear in federal court in Los Angeles later on Tuesday (Wednesday, Australian time), prosecutors said.
Andrew Lelling, the US attorney in Boston, said at a news conference on Tuesday that the dozens of parents "are a catalogue of wealth and privilege".
"For every student admitted through fraud, an honest, genuinely talented student was rejected."