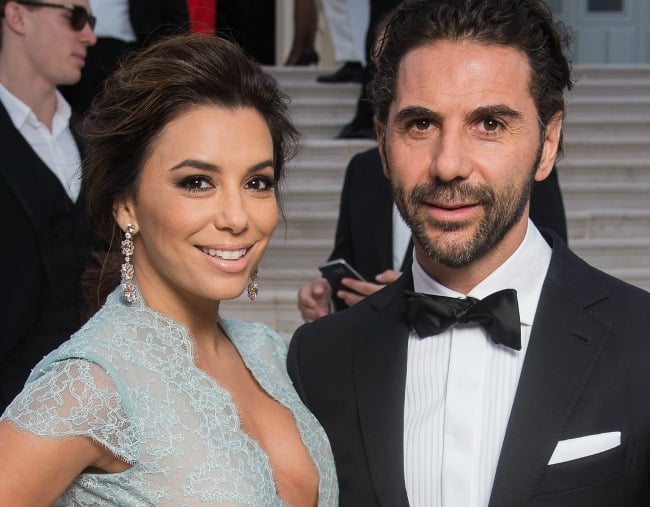 Desperate Housewives actress Eva Longoria has just given birth to her first child at 43 years of age.
Speaking to HOLA!, Longoria and her husband, 50-year-old media mogul José 'Pepe' Bastón, confirmed the arrival of their new baby boy named Santiago Enrique Bastón.
Born at Cedars-Sinai Medical Center in Los Angeles, their son weighed 6lbs 13oz (3.09 kgs) at birth.
"We are so grateful for this beautiful blessing," the couple told the publication.
Longoria confirming her pregnancy in December last year. Ahead of giving birth, the Dog Days actress was very vocal on social media about how impatient and excited she was to meet her new child.
Sharing with fans on her Instagram Stories, Hola! reports that she found the final weeks of being 'with child' quite uncomfortable.
"Just walking everyday hoping that will get my baby here faster," she shared with fans at the beginning of June.
"Thank God there's a human coming out of this experience."
Longoria also spoke about the difficulties of being pregnant in the spotlight and being stalked by paparazzi, while understandably not looking or feeling 'camera-ready'.
"To top it all off. There are paps everyday waiting for me to leave my house. I'm not looking my best right now. I look crazy," she shared on social media.
"I don't care about looking good. I wish they would stop taking pictures of me."
Although this is her and Bastón's first child together, Longoria is also the step-mum to the three children from his previous marriage to Mexican actress and former model Natalia Esperón.
In 2014, Longoria told Parade magazine that unless she found the right partner, she would be happy remaining "child-free".
"I've always wanted a family. I believe in family. But children are a product of love. So I don't think I'll go off and have a baby by myself. I do not have that need to procreate."
And it seems like she's pretty loved up right now, husband and beautiful new child included.
Congratulations!