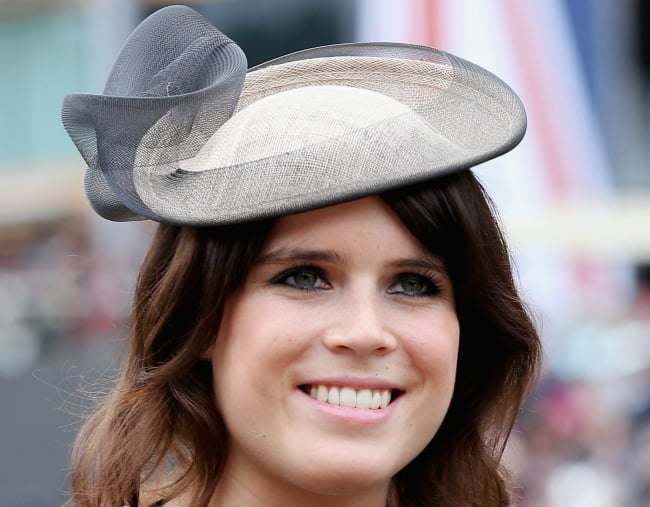 1. The awkward title Princess Eugenie will adopt once she marries her fiancé.

While the majority of the population don't have to worry too much about what their 'title' will be after they get married, Princess Eugenie will be receiving a rather… basic title.
In a series of very unspectacular events, she will keep her title, and her fiancé Jack Brooksbank will also remain a commoner.
In anticipation of the 28-year-old's wedding in October, Princess Eugenie's father, the Duke of York declared that Brooksbank will not become a royal.
There were whispers that Brooksbank would become the Earl of Northallerton, a role which is currently vacant, but since he will not be becoming a royal, it means that the Queen's granddaughter will be known as HRH Princess Eugenie, Mrs Jack Brooksbank.
Prior to her marriage, Eugenie's title is "HRH Princess Eugenie of York", so she is basically just tacking her husband's name on the end.
While Eugenie's fiancé isn't officially a royal, he comes from one of the wealthiest and 'oldest' families in Britain, which is hardly surprising.
2. Lorde handled a Splendour in the Grass wardrobe malfunction like an absolute pro.
New Zealand superstar Lorde didn't let a busted crop top stop her from tearing it up at a Byron Bay musical festival on Friday night.
The singer, real name Ella Yelich-O'Connor, interrupted her performance on stage at Splendour in the Grass to show the audience why she was adjusting her jacket so much.
"I wanna show you something crazy that just happened to me," the 21-year-old said, turning around to reveal how the back of the crop top had separated and flung open.
"My shirt has become disconnected from my body."
Not even a wardrobe malfunction could stop @lorde from headlining @SITG #SITG2018 pic.twitter.com/T2WhIn3qLA

— triple j (@triplej) July 20, 2018