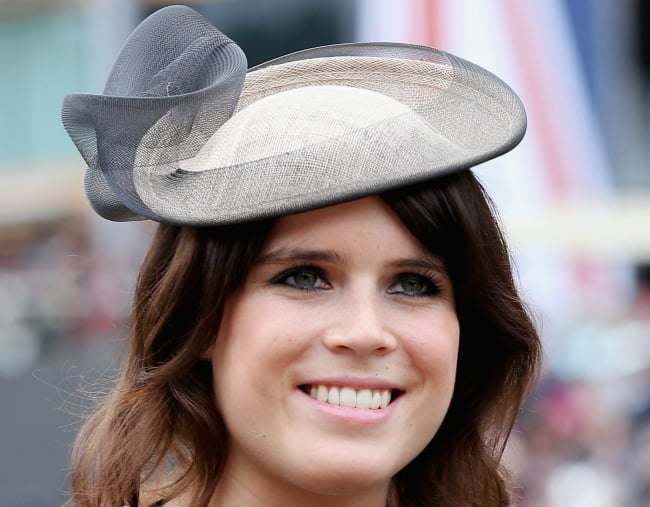 1. The awkward title Princess Eugenie will adopt once she marries her fiancé.

While the majority of the population don't have to worry too much about what their 'title' will be after they get married, Princess Eugenie will be receiving a rather… basic title.
In a series of very unspectacular events, she will keep her title, and her fiancé Jack Brooksbank will also remain a commoner.
In anticipation of the 28-year-old's wedding in October, Princess Eugenie's father, the Duke of York declared that Brooksbank will not become a royal.
There were whispers that Brooksbank would become the Earl of Northallerton, a role which is currently vacant, but since he will not be becoming a royal, it means that the Queen's granddaughter will be known as HRH Princess Eugenie, Mrs Jack Brooksbank.
Prior to her marriage, Eugenie's title is "HRH Princess Eugenie of York", so she is basically just tacking her husband's name on the end.
While Eugenie's fiancé isn't officially a royal, he comes from one of the wealthiest and 'oldest' families in Britain, which is hardly surprising.
2. Lorde handled a Splendour in the Grass wardrobe malfunction like an absolute pro.
New Zealand superstar Lorde didn't let a busted crop top stop her from tearing it up at a Byron Bay musical festival on Friday night.
The singer, real name Ella Yelich-O'Connor, interrupted her performance on stage at Splendour in the Grass to show the audience why she was adjusting her jacket so much.
"I wanna show you something crazy that just happened to me," the 21-year-old said, turning around to reveal how the back of the crop top had separated and flung open.
"My shirt has become disconnected from my body."
Not even a wardrobe malfunction could stop @lorde from headlining @SITG #SITG2018 pic.twitter.com/T2WhIn3qLA

— triple j (@triplej) July 20, 2018
Rather than push through with her performance, she simply excused herself then ran off stage to fix it, returning moments later saying "it should be fine now".
And by all accounts, it was so much better than fine, with Lorde nailing her headline performance at the festival.
3. After months of sharing photos of the back of his head, we've now been properly introduced to Nikki Gogan's partner.

We've known for a while now that former Bachelor contestant Nikki Gogan is officially taken.
But the identity of the man who doing the taking (wait, why is this a turn of phrase?) has been a mystery – until now.
For weeks, we were given only glimpses of her new beau, looking at the back of his head and not much else.

But today she posted a photo of her and her man all dressed up ahead of the formal event they went to last night in North Fremantle – and we could actually see his (handsome) face.
Unfortunately, without a tag to his social media account, we still don't know the man's name. But hopefully, if she's comfortable enough to share his face now, his name won't be far behind.
4. The cast of Mamma Mia got matching, X-rated tattoos.
ICYMI, Amanda Seyfried loves the term "minge" - it's her Instagram username and is also tattooed on her foot.
Which might leave you wondering, what does "minge" actually mean? Well appearing on Late Night With Seth Meyers, the actress answered all our questions.
"It's a term of endearment, and in England, it means 'vagina,'" Seyfried explained.
She revealed that her Mamma Mia! co-stars Rachel McDowall and Ashley Lilley also got the tattoo on their feet, explaining that "in the U.S., which is where I spend most of my time, it just doesn't mean anything. So we commemorated our friendship with 'minge' tattoos."
She explained that the word holds great significance for her and her co-stars, saying it "means so much more to me than vagina."
5. All the photos from Craig Wing's quaint French wedding.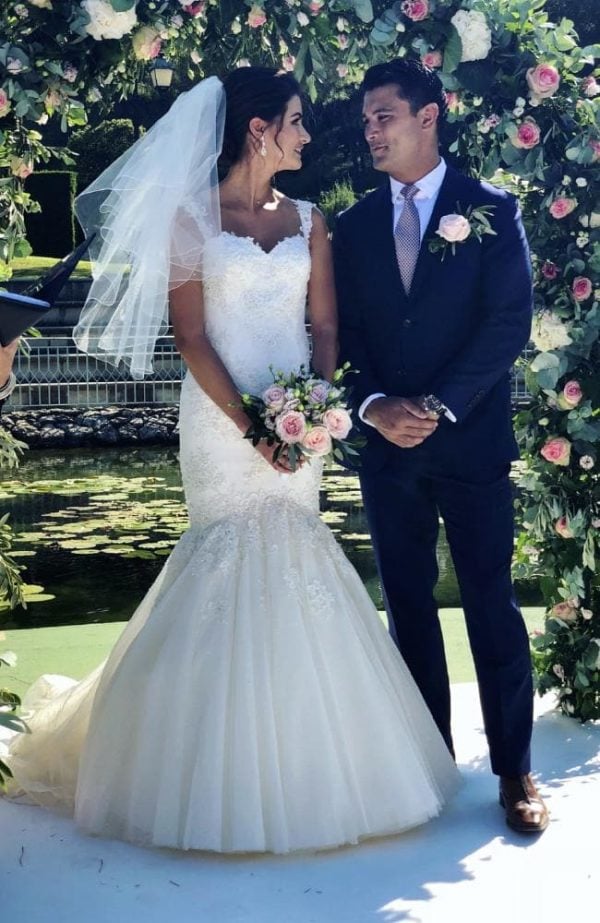 Australian rugby player Craig Wing tied the knot with his fiancé, Johanna Chow Chen, in a lavish destination wedding in Lorgues, France.
The former NRL star, who played for the Sydney Roosters and South Sydney Rabbitohs before moving to Japan to play rugby union, hasn't posted any photos of the day on his social media pages, and neither has his now-wife.