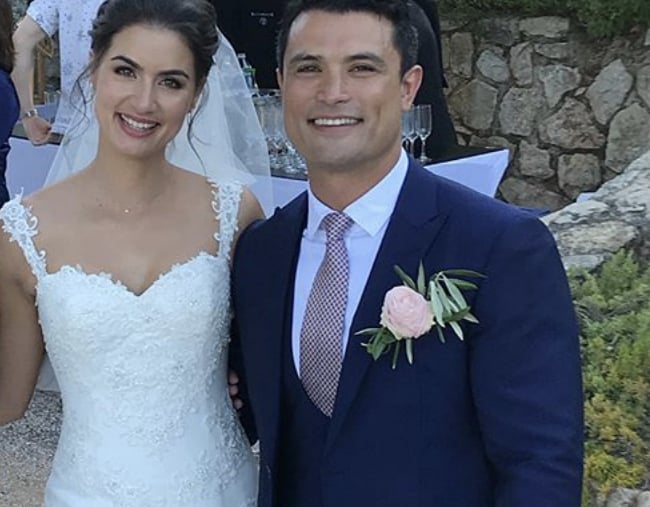 Australian rugby player Craig Wing tied the knot with his fiancé, Johanna Chow Chen, in a lavish destination wedding in Lorgues, France. The former NRL star, who played for the Sydney Roosters and South Sydney Rabbitohs before moving to Japan to play rugby union, hasn't posted any photos of the day on his social media pages, and neither has his now-wife. Their friends, however, have shared a number of photos of the couple on their wedding day.
Chow wore a stunning embellished dress with a tulle tail and a sweetheart neckline. She kept her hair simple, tied back with a veil attached to her bun.
Here are all the photos of the couple's big day.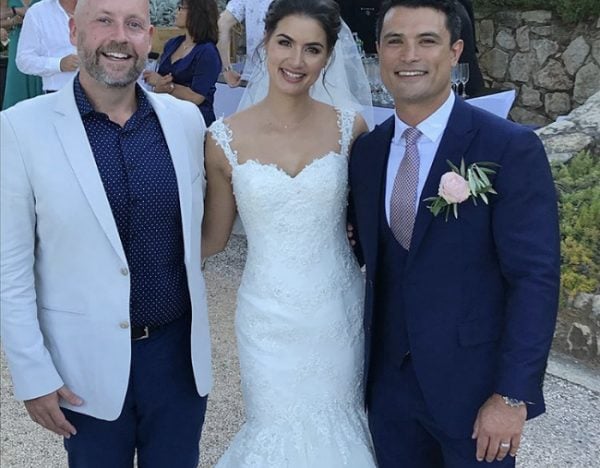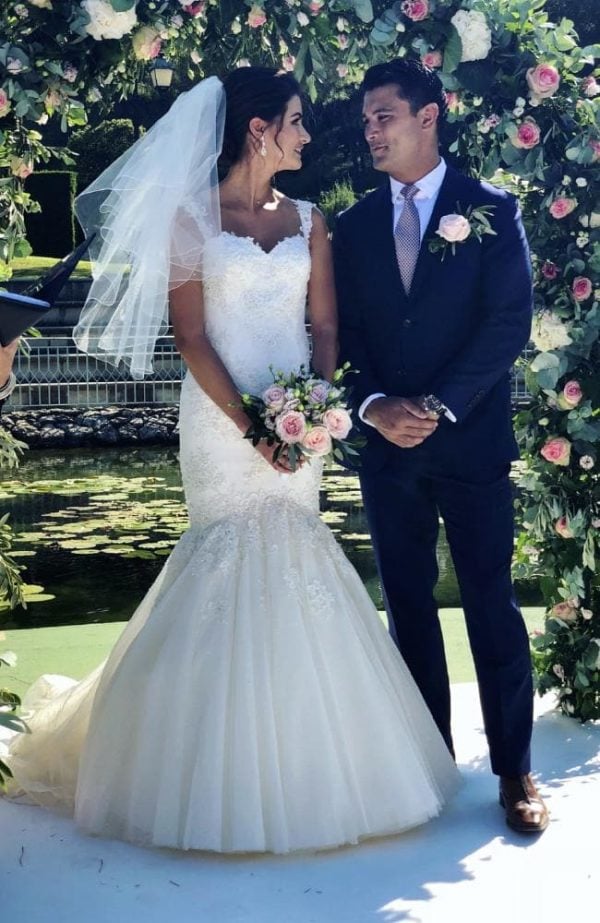 The pair started dating in 2011, and became engaged on Valentine's Day in 2014.
Earlier this month, the couple posted some photos online from their pre-wedding party, which was at Restaurant Du Chene in France.
When the pair met in 2011, Chen was working as a hospital administrator for the World Health Organisation, according to the Daily Telegraph.
Since the wedding on Wednesday, the couple have gone on a honeymoon in Europe, currently in Greece, and have shared many photos of them by the beach, sipping on cocktails and enjoying the sunsets.
Wing is known for being a more private person, and has remained relatively out of the spotlight since quitting NRL to play rugby union for Japan in 2009. He previously dated Zoe Foster Blake for 10 years, after they met when they were both 18.