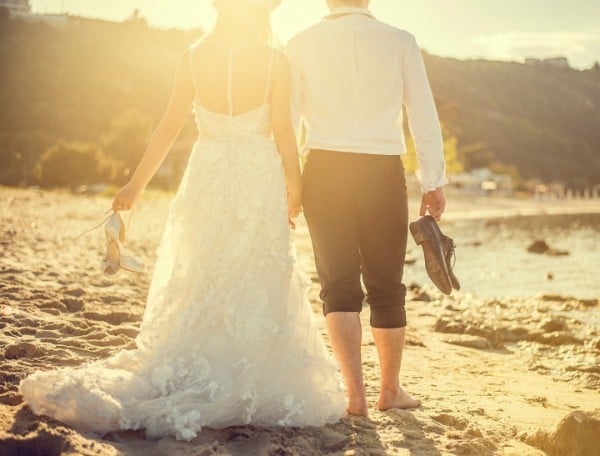 We've all been there. The fancy stationery arrives in the post along with a save the date card bearing all the details of your friend's upcoming nuptials.
They'll tell you the dress code. The bank account details for you to transfer them an undisclosed sum as your fee for celebrating their happy day. Time, date, location.
And then you'll be left with a sense of impending doom when you realise you can't just pop in a cab and head up the road, but you need to book an overseas airfare.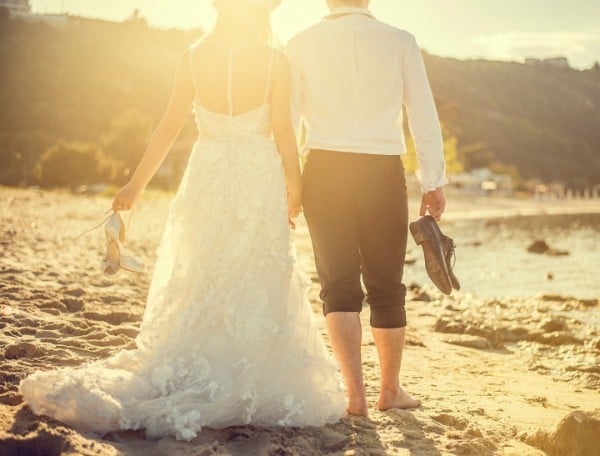 Yes, gone are the days of getting hitched in the backyard and having a reception at your local town hall. No, now you're more likely to receive an invitation to another bloody destination wedding.
Luckily, one Melbourne couple have sent out a hilarious RSVP card to their wedding guests who they have invited to their wedding in China later this year.
Michael and Wendy are getting married in China where Wendy was born.
And while that is a totally justifiable reason for asking your friends to fly around the world, the pairs RSVPs asks potential wedding guests to tick options such as:
Yes! I/We will be attending because: It's another fabulous destination wedding! Please somebody invite me to a wedding in Antarctica so I can complete my 7 weddings, 7 continents bucket list item.
Watch: People share their biggest wedding regrets. Post continues after video...