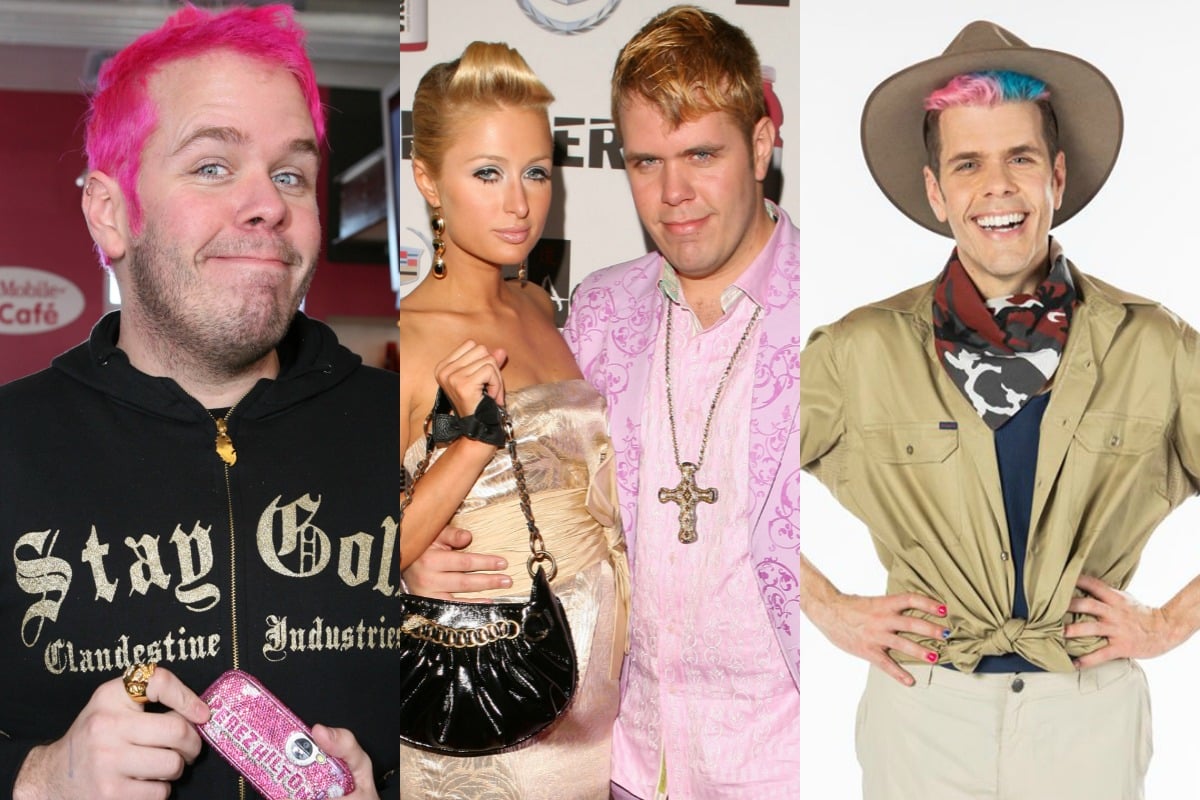 On Monday night, controversial gossip columnist Perez Hilton will enter the jungle and join the cast of I'm A Celebrity… Get Me Out Of Here!, and well, it's likely to bring some drama.
The 41-year-old is no stranger to scandal and celebrity feuds. He loves stirring the pot and uh, spilling the tea.
On Monday's episode, Perez will talk about one of his worst celebrity feuds, with former close friend Lady Gaga.
Perez Hilton spills celebrity stories on I'm A Celebrity during his first night on the show. Post continues below video.
Quizzed by his fellow celebs about his crazy celebrity experiences, Perez admitted he's been in a lot of celebrity feuds.
"Uh, the worst one, well the one with Lady Gaga was pretty bad," he said, prompting Love Island star Erin Barnett to ask what happened.
"Well we used to be really good friends and then we had a falling out… You know everybody here has experienced fame to some degree, but, and this is not an insult, not a single person in this camp has experienced fame like Lady Gaga did.
"When you have THAT kind of fame, it really warps your entire life, your perception, how people treat you and it was really hard for me to feel like 'Wow! This person I thought was a real friend of mine betrayed me'. But now I look back and I'm like she was going through a lot and she's no longer with any of those people that were at the beginning of her career that helped and that were a part of the team and la la la. It is what it is, and you live and you learn."
"Do you miss her?" Tanya Hennessy asked.
"Um, we had a lot of good times, but I'm not sitting around missing her, no."
It's just the beginning of the celeb drama and tea we're bound to learn when Perez drops into the jungle.