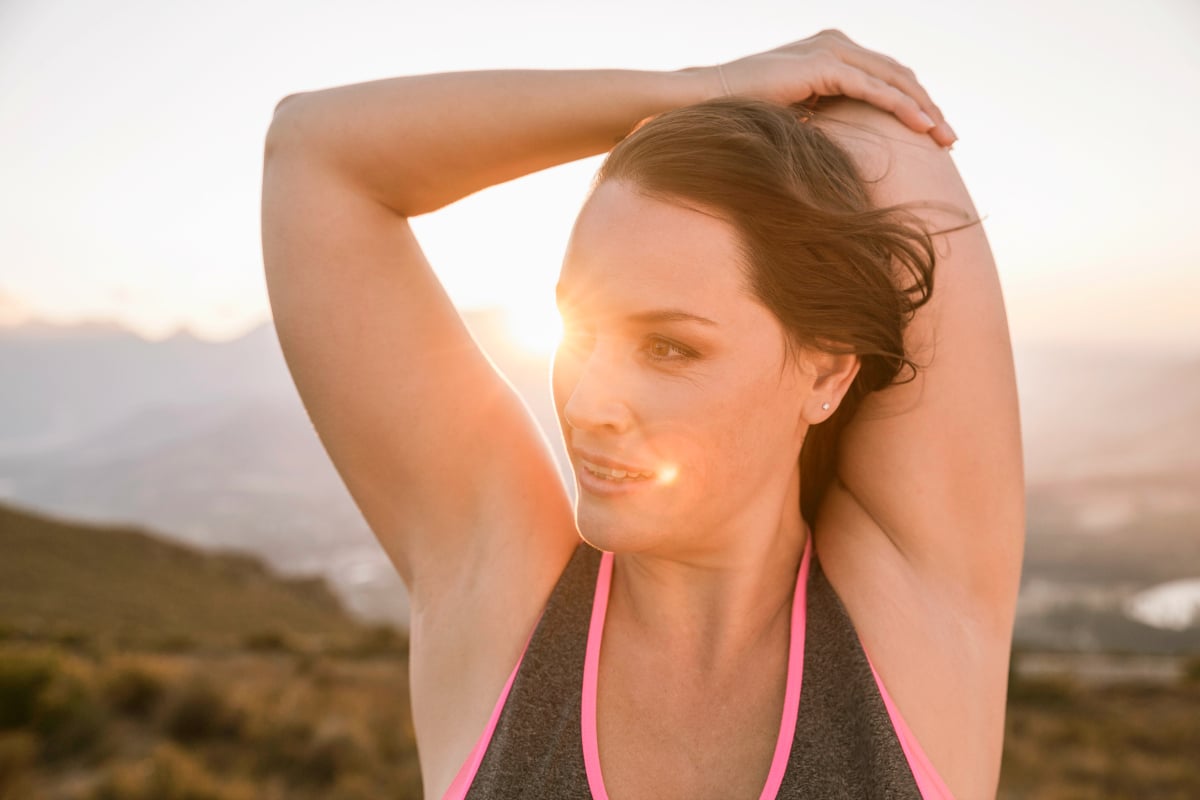 When is the best time to exercise?
It's a question we've been asking ourselves for decades, trying to pin point the best time in the day to work out.
Mostly, because if you're going to put the effort in to go to the gym or exercise, you want to know you're going to get maximum results and bang for your buck.
Some think exercise in the morning is best. Others say exercise in the afternoon is better.
Then, there's the people who swear by training in the middle of the night when no one else is at the gym, and the ones who go running… on their lunch break.
So, is there a 'best time' to exercise, and if so, when is it? Here's what researchers and fitness professionals think.
Side note – short on time? Try these quick core exercises from PT Sam Wood next time you're watching telly. Post continues after video.
When is the best time to exercise? In the morning, afternoon or evening?
It's hard to get a straight answer from the fitness industry as to whether there is a magical 'best time to work out'.
Part of that is because… what does 'best' mean?
All of us have different motivations for exercising (or… not exercising). Weight loss, aerobic fitness, building muscle, stress relief, as a part of a mental health plan, better sleep – is there one time of day that exercising at could tick all of these boxes?
Not really.
For example, Swiss researchers found vigorous exercise performed one-and-a-half hours before bedtime was linked with falling asleep faster, fewer wakings in the night and better moods, The Conversation reported.
Fasted cardio (exercising first thing in the morning before eating breakfast) is said to burn more fat because our bodies will use fat as its primary fuel source, rather than your breaky. But then, this research look at the difference between exercising in a fasted state, compared with after food, for four weeks and there was no difference in the amount of fat lost between fasted and fed exercise.