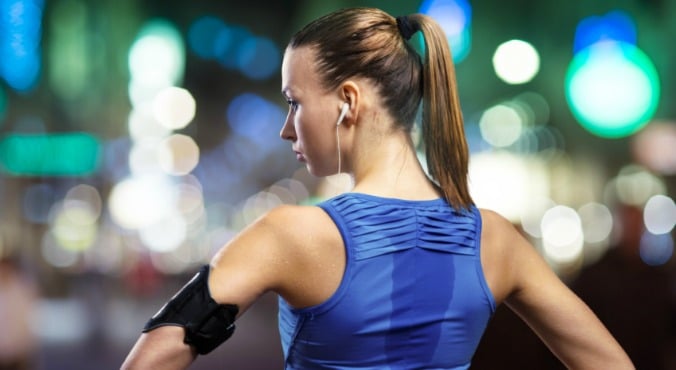 Image: iStock.
When you see the word 'fit person', what's the first image you conjure up? Chances are it's someone who bounds out of bed at 5.45am to go for a run.
Exercise and mornings aren't strictly synonymous, but seeing all those sunrise runs and weights room selfies on Instagram at 7am is enough to make any non-morning person feel pretty crap about their fitness habits.
RELATED: 15 sneaky ways to help you drag yourself out of bed in the morning.
Of course, there are many benefits to a.m. exercise – for one, you get it out of the way first thing, and it's a healthy start to the day.
However, if you really struggle to get out of bed in the early hours, and you have time available at night, there's no reason why you can't get your sweat on after the sun's gone down. Here are eight benefits of doing so:
1. The gym might be less crowded.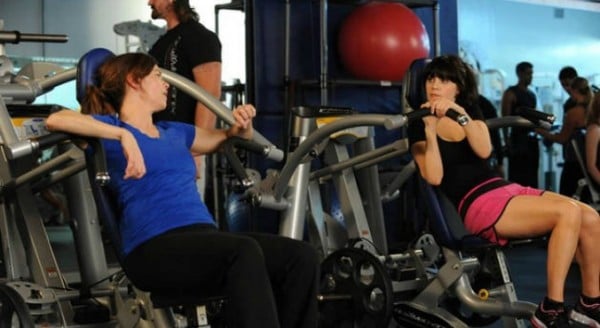 Generally speaking, the morning peak time at the gym starts at around 6:30am and lasts through to 9am — meaning you're dragging yourself out of bed to fight for a spot in spin class or wait for a treadmill to free up. That's probably not going to put you in a great mood for the rest of the day.
RELATED: The 12 awkward gym moments every woman has experienced.
Depending on where your gym is located, there's a good chance it'll be quieter in the evening. According to Joe Bonington, a Sydney-based strength and conditioning coach and former senior trainer at Fitness First, inner-city gyms in particular tend to be empty during the evening because workers are trying to get home.
You might have to wait a little later in suburban gyms, as the post-work rush is likely a bit later than that as people return from the city. If you hit the gym at these times, you'll have a lot more space, equipment and time to work with — and you can try out that new machine you've been eyeing off without being too self-conscious about how you look. (Post continues after gallery.)