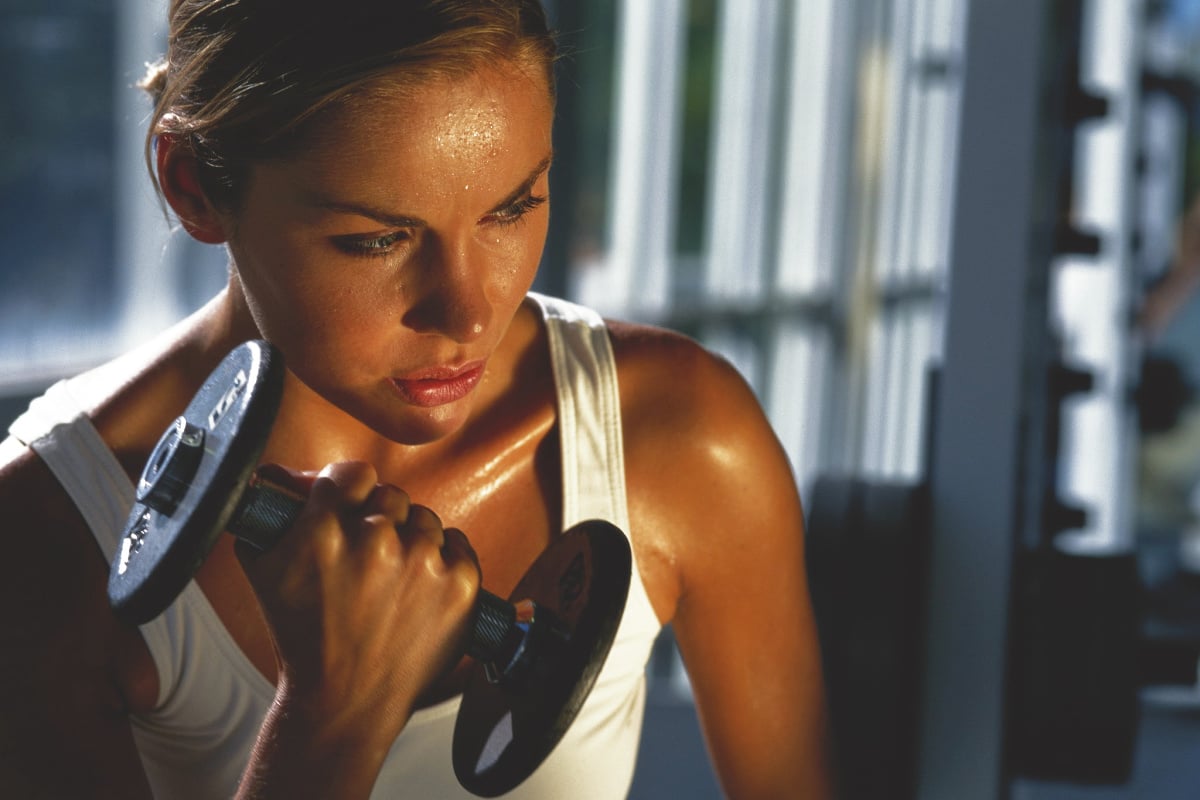 This wonderful nugget of beauty wisdom comes courtesy of Mamamia's beauty podcast, You Beauty. To ensure you never miss an episode, listen to You Beauty here for free. It's a blast.
Let's have an honest chat about wearing makeup to the gym.
There are a lot of reasons why you might want to wear a full face of makeup to the gym. Sometimes, it's about who might be at the gym with you. Other times, it could be a choice of circumstance if you go straight from work.
Then, there are the times it's about how you feel about yourself.
While we're all for doing what makes you feel good – your face, your choice – there are some strong arguments for why wearing makeup while exercising isn't great for your skin.
"The answer to whether it's bad to wear makeup to the gym is… sort of, it depends on what you're wearing," Mamamia's executive editor and beauty journalist of 15 years Leigh Campbell said on the You Beauty podcast (get it in your ears below, post continues after audio).
"I wouldn't advise it, but if you do it and can, bloody hell you do it. When I used to go to the gym, I would wear a tinted sunscreen for an outdoor class, sometimes… I'd do a bit of mascara, and always a lip balm."
If you usually wear a full coverage foundation or your full, everyday makeup look while exercising, Leigh said you're risking all the bacteria from the gym (your own and the bacteria of others… yum) getting into your pores.
"It depends on your skin type and resilience, some people honestly could wear a full coverage foundation to the gym and it not affect their skin, but I wouldn't recommend that. You are heating up and sweating, and your pores are open, so whatever is on your face is going in there," she said.
"Generally, the less you can wear at the gym, the better. You're sweating to cool your body down, your skin is trying to perform a process. I have no problem with people wearing mascara or lip balm, but if you have sensitive skin or acne-prone skin, try not to wear anything on your face because workouts and sweat can cause breakouts."
If this post has made you feel like exercising for some reason, here's a quick stomach workout from Sam Wood. Post continues after video.
And not just any run of the mill pimples, apparently.
"Sweat can cause fungal acne, which is different to hormonal or bacterial acne. A lot of people get fungal acne on their jawline, some people get it on their bottom if they do spin class or the bottom is touching where someone else has been sweating," Leigh added.