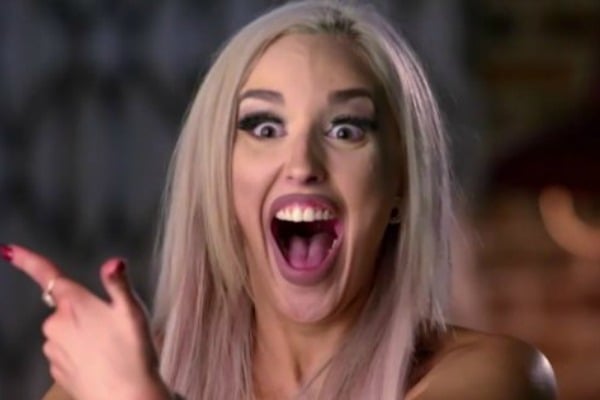 To catch up on all the Married at First Sight 2019 recaps and gossip, check out the Twins recaps, visit our MAFS hub page and join our 'Married at First Sight Lols' Facebook group. We've got you covered.
On a quiet Sunday night a little over two months ago, we sat down on our couches, pointed our remotes at our televisions and decided, with a hearty chuckle and an eyeroll, that we'd give this season of MAFS a go.
We laughed at the cheesy over-produced promo, scoffed at the snippets in which a booming voiceover promised ~drama~ like we'd never seen before, and with the realisation that we had… nothing else to do on weeknight evenings, allowed ourselves to submit.
Things we say when watching MAFS. Post continues after.
"Why not?!" we thought to ourselves.
"It's just a harmless reality show, what's the worst that could happen?"
If only we knew the deep emotional investment that would come.