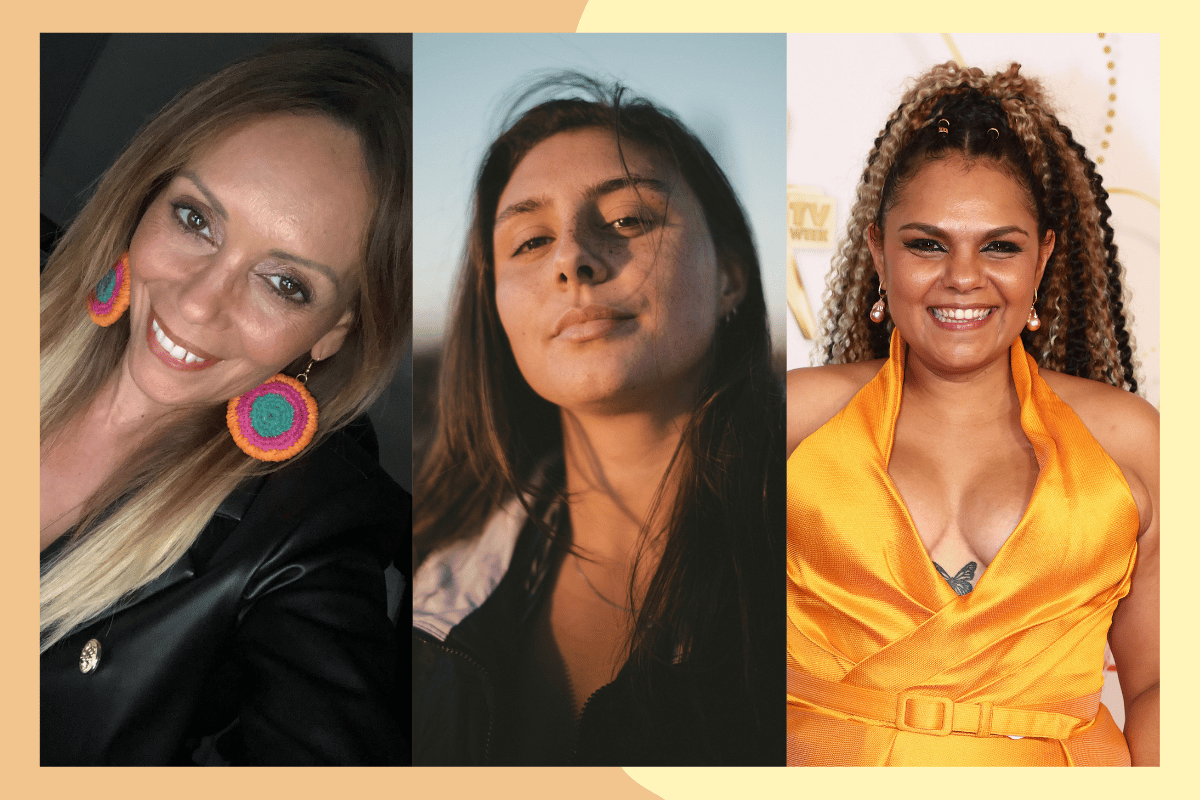 Listen to this story being read by Isabella Ross here. 
This week, thousands of people all around Australia and the Torres Strait are celebrating NAIDOC Week. 
From July 3 - 10, events are being held across the country to honour the history, culture, and achievements of Aboriginal and Torres Strait Islander people.
With 2022's theme 'Get Up! Stand Up! Show Up!', this NAIDOC Week places a special focus on the Indigenous Australians who have tirelessly fought for change and continue to do so today. 
It also encourages all Australians to stand up for Indigenous communities and work together towards justice.
Watch: Children in the Indigenous communities of the Kimberley, Western Australia, tell us what they aspire to be. Post continues below.
As NAIDOC Week gets underway, we asked three Indigenous women what they want you to know about this time of the year. 
Here's what they had to say. 
What does NAIDOC Week mean to you? 
For Tanisha Stanton, NAIDOC Week is all about "celebration" and "reflection". 
"I feel like there's a lot of occasions that mark days like survival or invasion day, but NAIDOC Week really feels like a celebration that we can just have for ourselves," the journalist and athlete told Mamamia. 
"It's a time to reflect on what our ancestors did and the fight that they had to endure for us to be where we are today in 2022." 
The 26-year-old proud Gamilaroi Yuwaalaraay woman says being able to co-host an all-Indigenous television breakfast program, Big Mob Brekky, during NAIDOC Week, is an example of how far we've come as a nation.
"If there's anything to mark that journey [I think it's] us being on a breakfast show. So many black faces is something to celebrate."