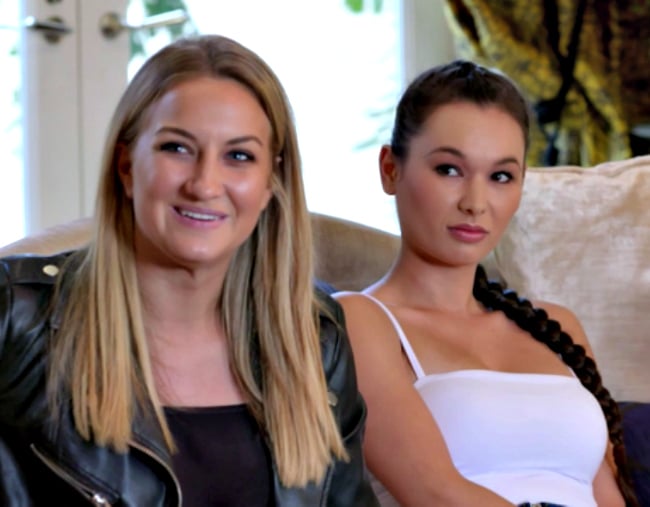 To keep up to date with The Honey Badger, AKA Nick Cummins, and all the best Bachelor 2018 news, cast and roses, check out our Bachelor hub. It's a blast.
After Vanessa Sunshine's really not shocking at all exit on last night's episode of The Bachelor, she's become somewhat of a feminist hero.
Which, in case you were wondering, she's "really flattered and humbled" by.
Between her blunt Instagram video post-elimination about "not giving a f*ck" about the 'mean girls' and basically telling Bachelor Nick Cummins she wasn't that into him, the legal assistant from Melbourne was a character we hadn't seen on the reality show before.
Early on, it was clear that Vanessa's signature resting b*tch face, as she calls it, wasn't everyone's cup of tea.
Only, when asked about how fellow bachelorettes Romy, Cat and Aleisha affected her time in the mansion, she told Mamamia she really wishes we'd all just stop talking about them.
"I'm going to be really honest, I just think giving them the self-labelled title of 'the trio', 'the mean girls' or villains, it almost glorifies their behaviour," the 27-year-old said.