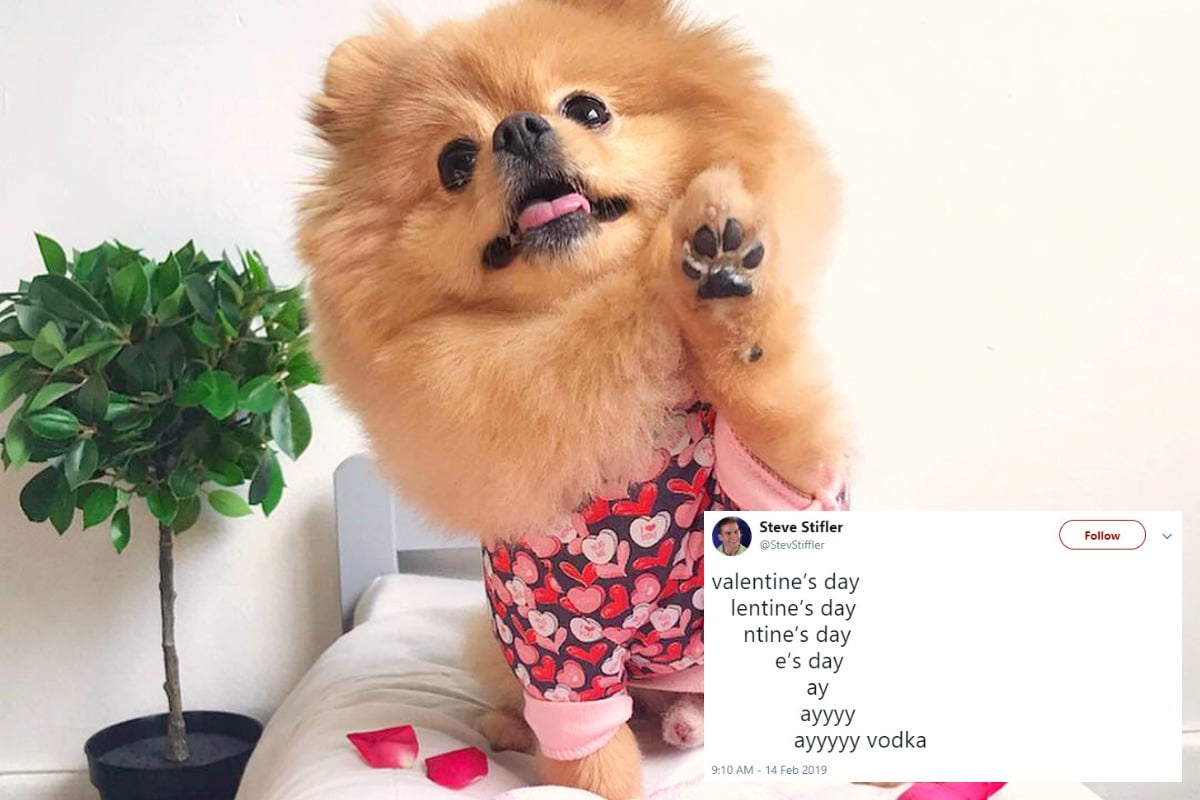 There are two ways to celebrate Valentine's Day, and both are completely valid.
You can either do something cute and romantic with your partner – convention dictates a bouquet of pretty flowers and nice dinner followed by a movie. Or you can spend the day avoiding anything red, pink or heart-shaped.
Maybe you're single or heartbroken, or maybe you're just not a fan of Hallmark, we're not judging.
This post is for the latter group.
If February 14 brings you nothing but ambivalent or apathetic emotions, rest easy, because the internet has your back with its signature sarcastic and snide-filled treatment of the holiday.
So put on some Taylor Swift and get ready to laugh, cry or express any emotion in between, because here are our favourite Valentine's Day memes that will get you into the spirit of things, no matter how you choose to celebrate.
valentine's day
lentine's day
ntine's day
e's day
ay
ayyyy
ayyyyy vodka

— Steve Stifler (@StevStiffler) February 13, 2019
Funny Memes About Valentine's Day (33 pics) https://t.co/n3SwlJW56e pic.twitter.com/YugaOPc8J5

— ScreenHumor (@ScreenHumor) January 26, 2019