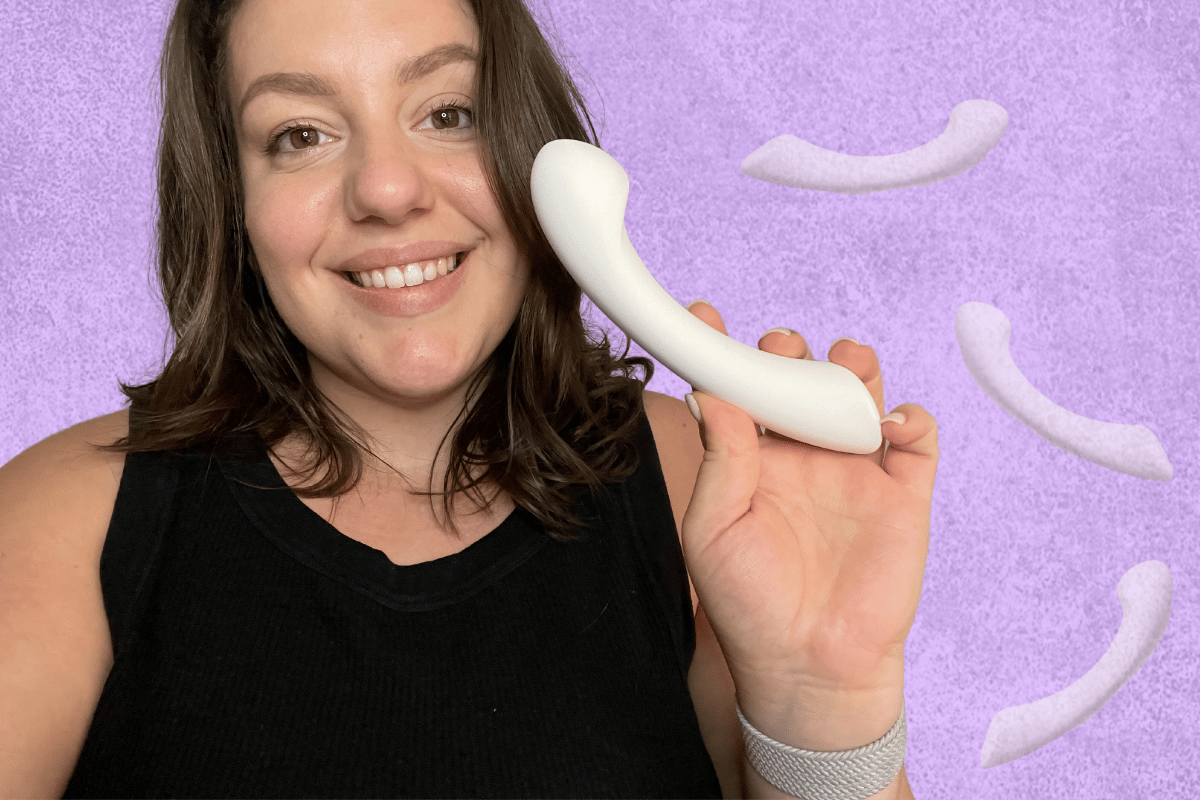 On my first day at work in the Mamamia office six weeks ago, I was shown a box of vibrators and told to take my pick.
Yes, it really is that great working here. What's even better? The orgasm that the Aspen from Vacation Vibes gave me.
Okay, so technically, it was achieved in conjunction with my other favourite toy, but I was not having Os this good with the other one alone, so I can confidently say that the Aspen has made a very strong impression on me (and my G-spot).
This toy looks so unassuming: it's snow white, fits comfortably in your hand, and has a hell of a buzz.
Watch: Chantell Otten's sex tips. Post continues below.
What does the sex toy claim to do?
The toy says it will help me discover my best self.
"A large, crisp peaked internal G-Spot vibrator that will help you discover something that's hard to reach, but worth arriving at," the packaging read.
Mysterious. Like any sex toy, it claims to give you the best pleasure you've ever felt from a small power-operated silicone d**k that also vibrates. Surprising, right?
What was your first impression of the sex toy? (Just by looking at it)
My first impression was: "Oh okay, it's a G-spot vibrator. They've never really done much for me."