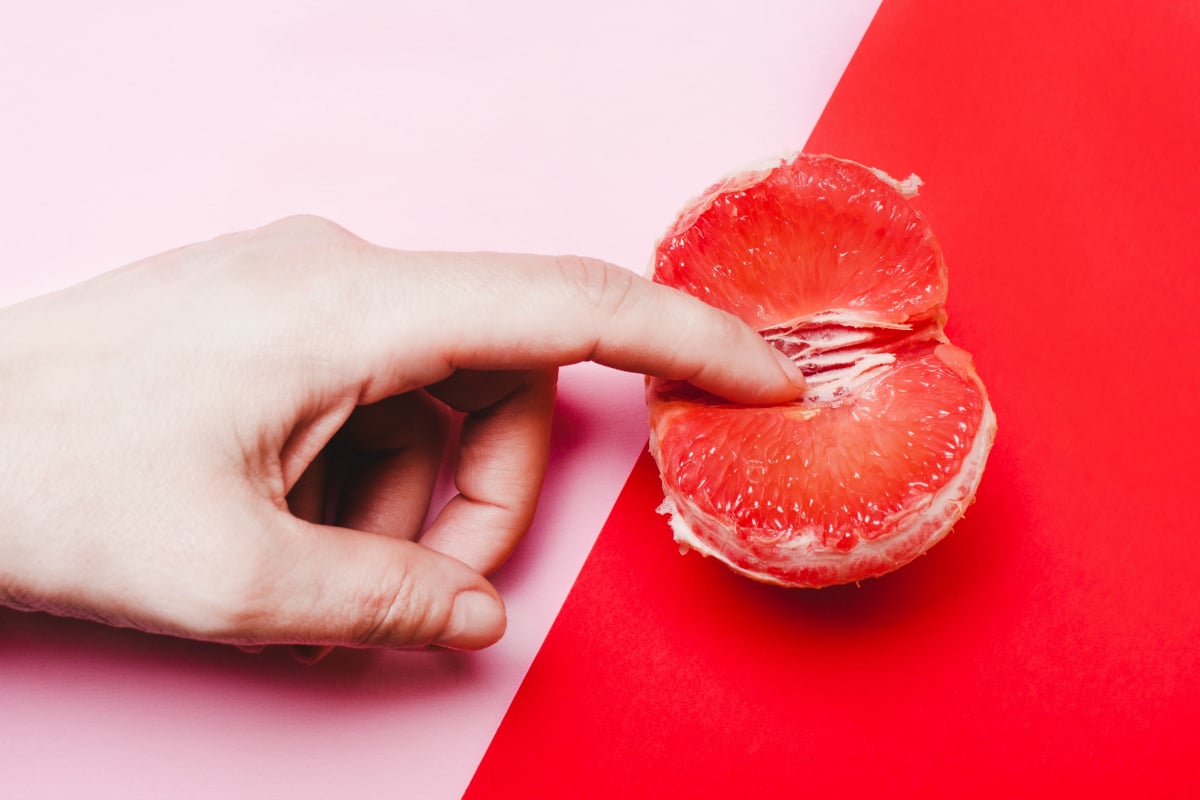 It's one of the hot-button issues of female sexuality. The G-spot. A magical place inside women that, when reached in the right way, promises toe-curling orgasms.
So why don't all women (or their partners) manage to find it? Does it really exist? And what does it take to get there?
For the answers, Mamamia's daily news podcast, The Quicky, spoke to Dr Jane Chalmers, Lecturer in Physiotherapy at Western Sydney University.
Sexologist/escort/porn star Madison Missina explains the difference between sex with men and women.

What is a G-spot? And where is it?
The G-spot is purportedly a highly erogenous area on the front wall of the vagina, typically about 5-8cm in.
It's named after a bloke called Eric Grafenberg, a German gynecologist whose research in the 1940s documented a sensitive vaginal zone along the course of the urethra in some women. It became known as the "Granfenberg spot", or G-spot for short.
So, the G-spot does exist, then?
No, not exactly.
While the clitoris, for example, is a physical structure in the body, that isn't the case for the 'G-spot' — there isn't an identifiable thing in that location.
In the early days of Grafenberg's research, that lead many to deny his findings altogether.
And even today, there's still no scientific consensus about why the area is a source of pleasure for some.
The reason for that lack of understanding, Dr Chalmers said, has a lot to do with the taboo nature of female sexuality and historical male dominance in medical research.
"But lots of research at the moment is underway and understanding differences between men and women. So I expect to see that our understanding of the female anatomy, as well as female arousal, will really start to grow in coming years," she said.
In the meantime, she refers to the G-spot as a "hypothetical region".