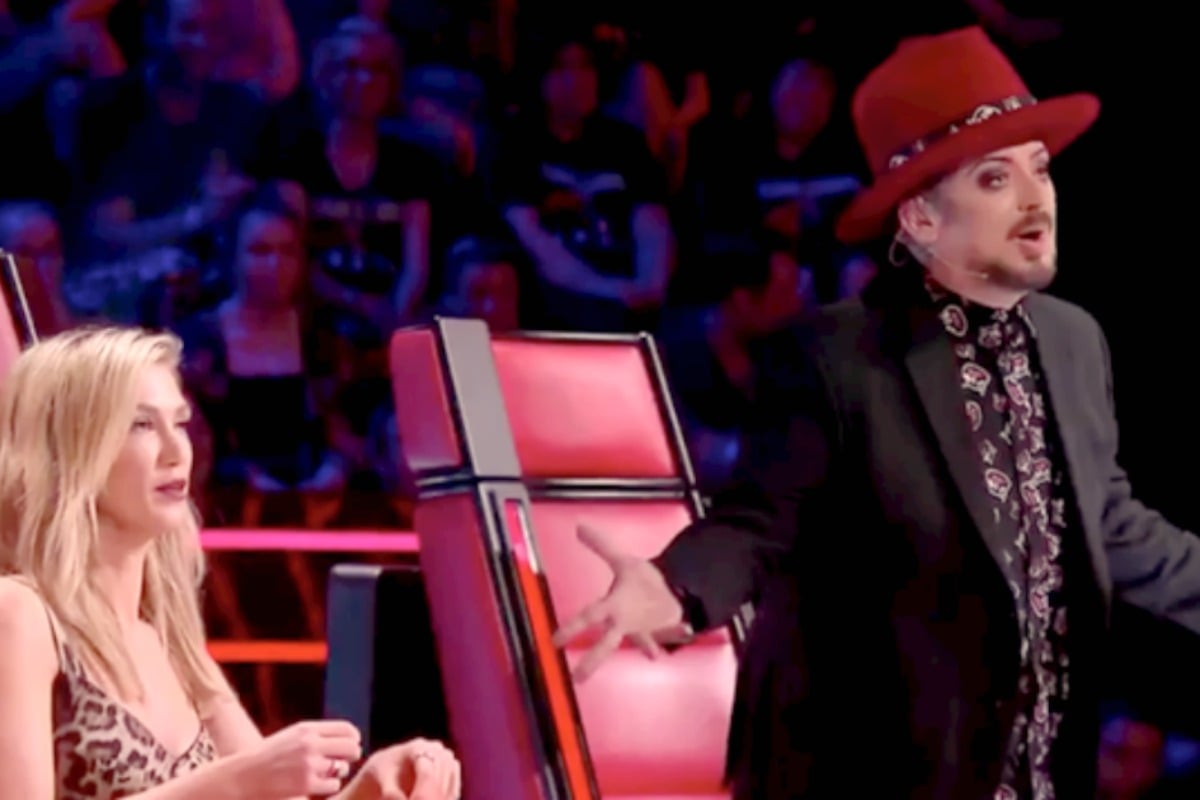 HUSH.
There's a cheatin' scandal on The Voice and it deserves our full attention.
At the centre of it is a gentleman named Denzel.
You see, Denzel likes to rap.
Watch Denzel's controversial performance on Sunday night's episode of The Voice. Post continues.
On Sunday night, three members of Team Kelly performed in the Knockout round, which was made up of rapper Denzel, Elsa and Amanuael.
The way it works, for anyone who has somehow managed to miss the 106 hours of The Voice that screens during prime time every week in this country, is that the judge chooses a song for each of the contestants.
This is inherently problematic, because judges appear to choose shitty songs for contestants they're not that interested in, and great ones for contestants they want to take through to the next round.
Anywho.
Denzel, who last month told TV WEEK that he can't sing, was given Childish Gambino's This is America. 
Look. I'm no TV singing contest expert but I'm fairly certain there's one person on the planet who can sing This is America and luckily it happens to be Childish Gambino. But… rules are rules. And it's not the worst song choice of the season. A few weeks ago some poor dude was made to sing Hakuna Matata and I for one am still deeply traumatised.