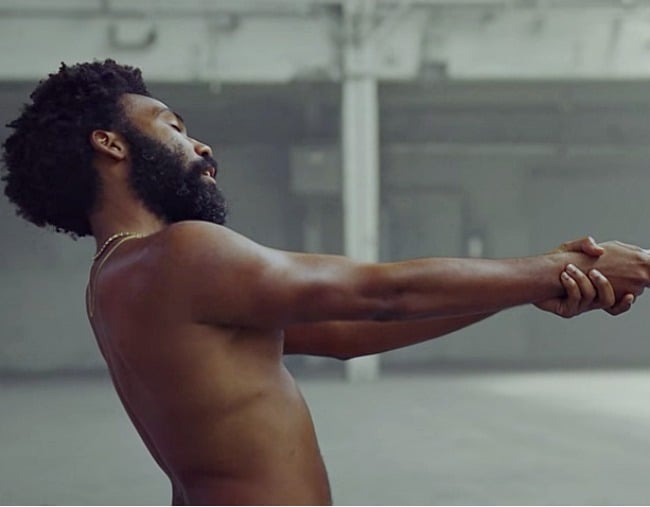 You might not be into hip hop, or even be across the happenings in the wider music scene. But it's still highly likely the artist Childish Gambino has appeared in your social media feeds over the past few days.
That's because the US musician has released a song and accompanying video clip that has already managed to eke out a place in the pop culture cannon.
It's called This is America, and it's being hailed as powerful, political, "genius", even "the best music video of the decade".
Here's the down-low.
Who is Childish Gambino?
In short, a Grammy-winning musician and the rap/soul alter-ego of actor Donald Glover.
To fans of his on-screen work, Glover is best known as Troy – the goofy, washed-up Quarterback from the hit television comedy Community – or as the creator, writer, star and (occasionally) director of the Golden Globe-winning surreal comedy-drama, Atlanta. But the 34-year-old's television credits stretch back to a writing job on Tina Fey's hugely successful sitcom, 30 Rock.
In between all that, he's released three albums as Childish Gambino, the most recent of which – Awaken, My Love! – featured the single Redbone (the 2017 Grammy winner for Best Traditional R&B Performance).
Glover actually announced the retirement of Gambino in 2017, but the character re-emerged on Saturday Night Live last weekend to perform new singles Saturday and… yep, you guessed it, This is America. The music video dropped shortly afterwards. Take a look:

(WARNING: graphic violence)