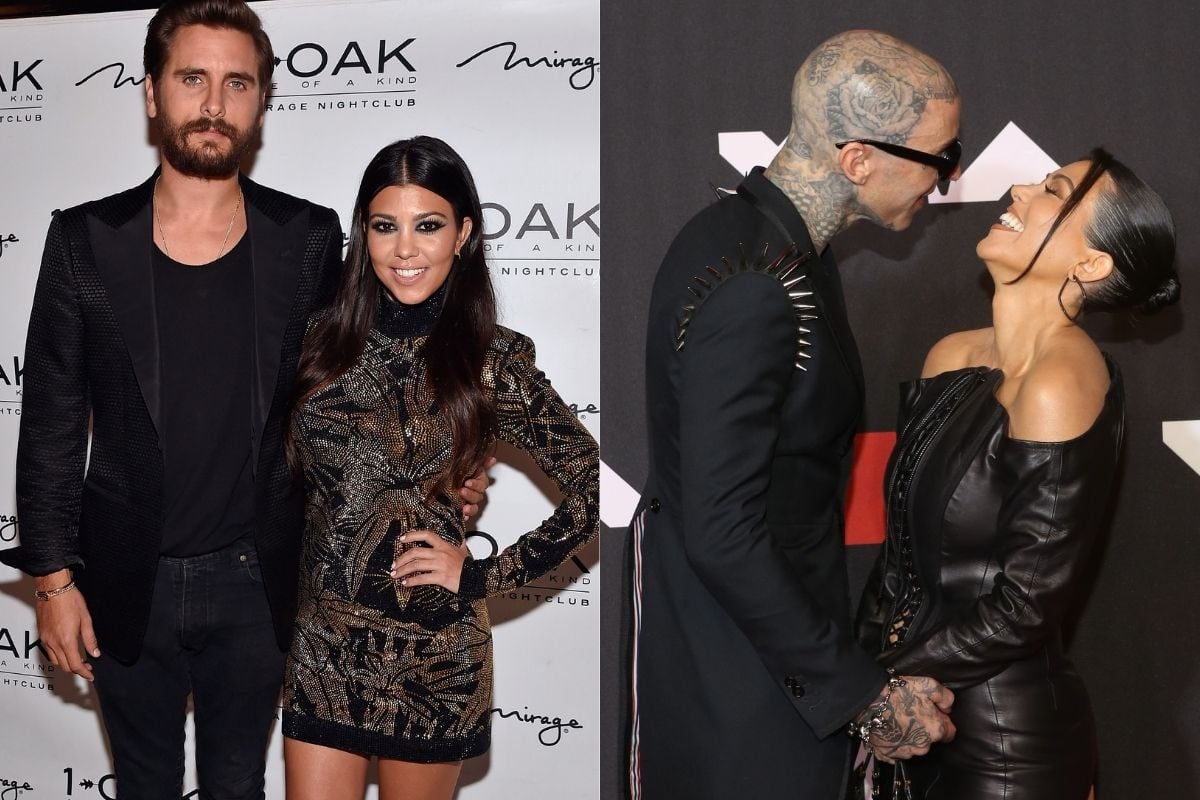 You don't have to be a fan of Keeping Up With The Kardashians to know all about Kourtney Kardashian's recent engagement to Travis Barker. It's EVERYWHERE. Mostly because everyone was convinced she would FINALLY end up with Scott Disick.
ICYMI (where have you been?), the pair shared a rocky as hell relationship for years, and have three kids together.
She was single; he was single - eventually they would get back together and work it all out. No? 
Watch: On that note, please let us never forget the awkwardness that was Kourtney Kardashian on The Today Show. Post continues below.
Instead, the eldest Kardashian left the back-and-forth relationship with Disick and found Barker - to whom she is now engaged.
And according to experts, this kind of roadmap is actually quite common in relationships.
Couples counsellor Lissy Abrahams said that these days we're becoming more aware than ever of what we want (and expect) from a relationship.
"The 'one after the one' occurs when we believed that we were with the person we'd spend the rest of our lives with, and made a declaration to ourselves, our partner, and others," explains Abrahams. 
"Over time, we realised that they're not actually 'the one'. A separation occurs, and then we meet someone else, who we now declare is 'the one'."