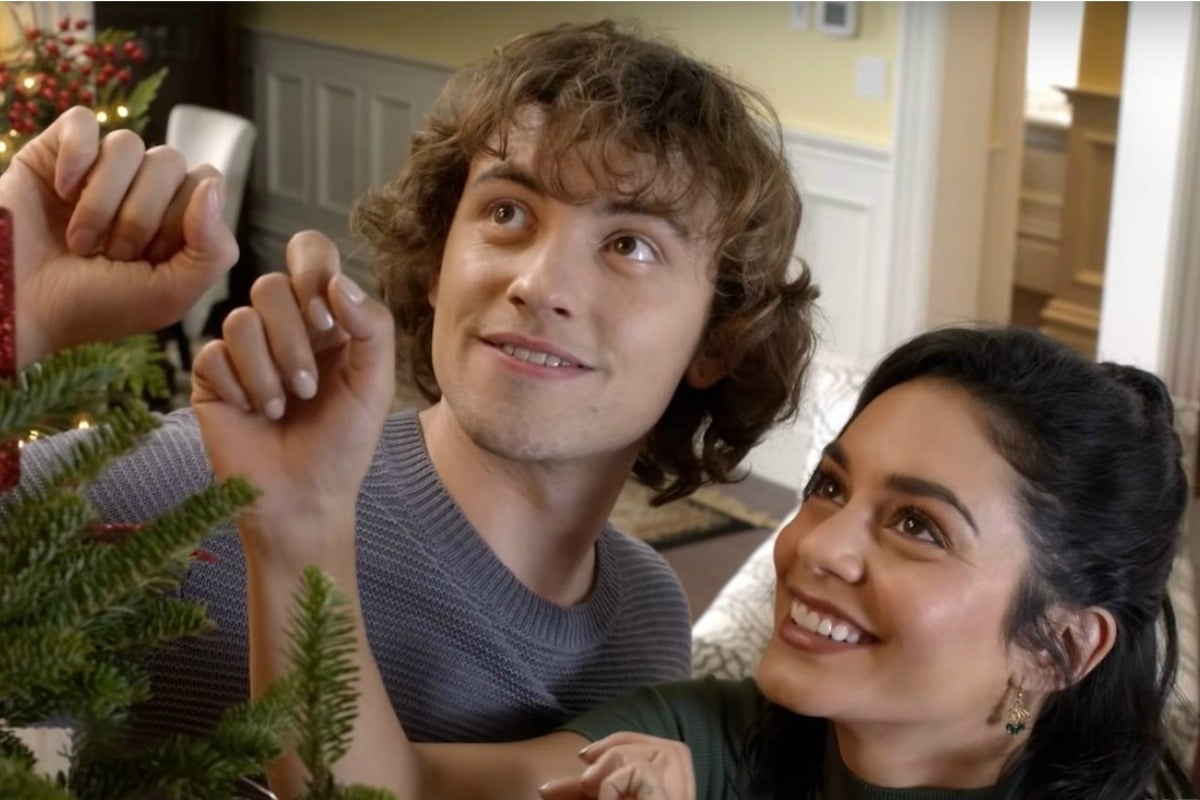 Every week we discuss our love of Netflix Christmas movies that are so bad, they're good.
A Christmas Prince, A Christmas Prince: The Royal Wedding, The Holiday Calendar, The Princess Switch, Holiday in the Wild… all terrible, all iconic.
But Netflix's most recent release, The Knight Before Christmas, tops them all. It's genuinely the worst Christmas movie I've ever seen and I LOVE IT SO MUCH.
Does this trailer give away the entire movie? Yes. Will we still watch it 12 times before Christmas? Yes. Post continues below video.
We follow science teacher Brooke (Vanessa Hudgens… who may actually just be playing Gabriella from High School Musical, older and over Troy Bolton) and a literal 14th century knight called… Sir Cole.
An 'old crone', a.k.a an older woman in a bad wig, does some magic and transports Cole to 2019 where he needs to complete his 'one true quest'. What is that? No one knows.
Brooke accidentally hits him with her car… which he calls a 'steel steed' and she believes he, a man dressed in armour and carrying a giant sword, is a cosplayer with memory loss. So she invites him back to her house to sleep and definitely not murder her with the aforementioned sword.
After lots of awkward public moments, because he's a 14th century knight you guys, Brooke starts to wonder if he's not a cosplayer… but a real knight. Yeah.
the knight before christmas was the dumbest movie in existence and had no story whatsoever, literally had next to no conflict or issues and was the biggest waste of my time and those are hours of my life, i will ever get back. truly a 13/10 movie no choice but to stan.

— clown mom (@lallemvnt) November 23, 2019