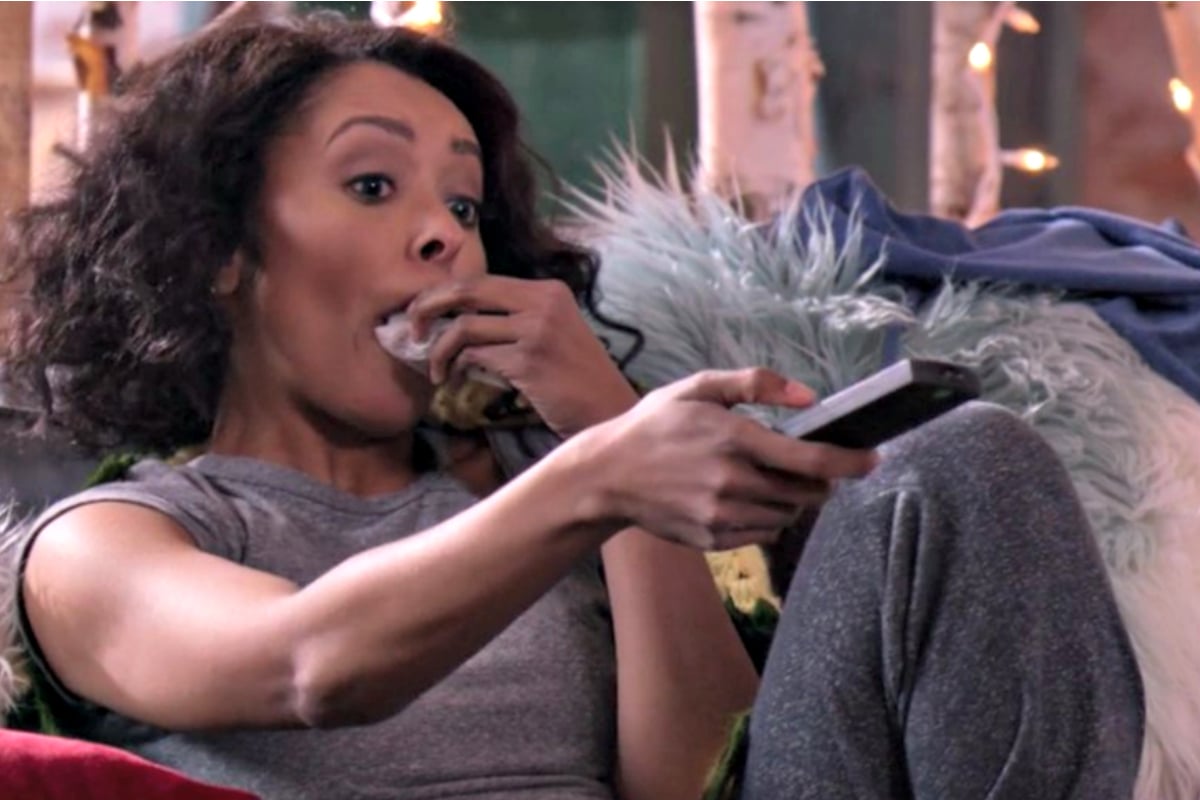 On Friday night, I willingly sat down on the couch and gave two hours of my life to a terrible Netflix Christmas movie.
It's called The Holiday Calendar and you might've seen it pop up on your net homepage over the last week or so.
If you're thinking of watching it, I can tell you this…
It's awful. And cliched. Truly terrible stuff. But it's so bad, I kind of loved it.
If the movie's title didn't already give it away, The Holiday Calendar is about a… holiday advent calendar.
But not just any old boring Christmas advent calendar. No, this one has magical Christmas powers.
When a struggling photographer Abby who makes her money working as a children's photographer goes home for Christmas, her 'Gramps' gives her an old antique Christmas advent calendar belonging to her late-grandmother.
Watch the trailer for Netflix's The Holiday Calendar below. Post continues after video.
Without spoiling it for anyone who does want to watch it, from there, the calendar seemingly predicts the future and Abby embarks on a magical Christmas journey yada yada.
Like last year's breakout Netflix Christmas movies A Christmas Prince and Christmas Inheritance, The Holiday Calendar is a bit sh*t. But in an enjoyable, inoffensive, highly watchable way.