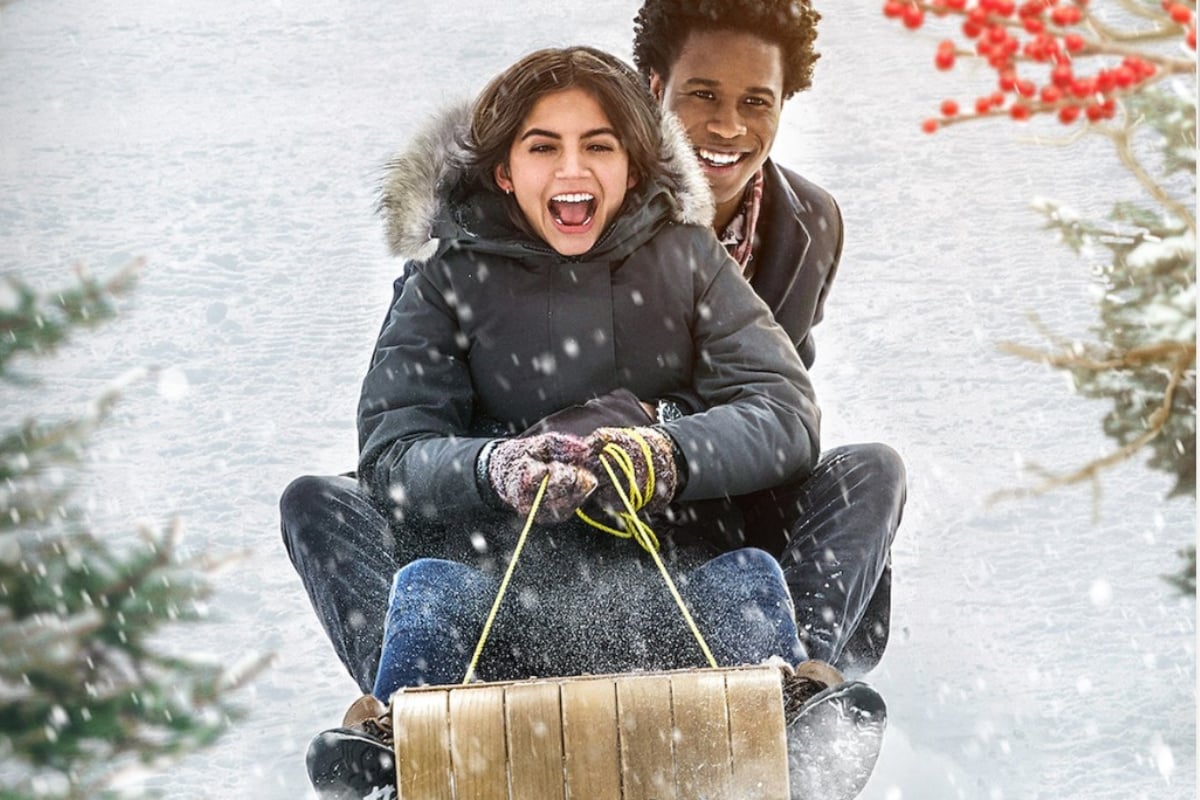 It's still November, but I caved.
I couldn't wait any longer because Christmas is THE BEST, so I put up my Christmas tree and settled in for one of my favourite Christmas past times: watching an objectively bad, but yet somehow still good, festive Netflix original.
Lucky the streaming service had just released Let It Snow, which I think can best be described as Kmart Love Actually.
Check out the Let It Snow trailer below. It's a real treat. Post continues below video.
Let It Snow follows the stories of multiple teenagers in a small American town on Christmas Eve. They each go through some stuff, like falling in love with a pop star, wondering if their boyfriend is cheating on them, and realising they're actually totally into their best friend.
It's basically every trope from previous coming-of-age movies but with snow and a banger new Christmas song (I can't belieeeve that it's the first Christmas that I loved yooooooou).
The cast is good but… large. Two characters look exactly the same. Most recognisable are Joan Cusack, Kiernan Shipka, a.k.a Sabrina the Teenage Witch and Isabela Moner, a.k.a live-action Dora the Explorer. There's also a cameo from Janet from The Good Place and she's… Bad Janet. Really Bad Janet.
Now, Let It Snow was pleasant. I enjoyed it. But I was also left confused, and concerned for the welfare of a piglet. As the credits played and that First Christmas song played again I realised I had questions. Many questions. Let me present:
1. Why was Joan Cusack there, and more importantly, why was she wearing tinfoil?
'Tin foil lady' was referred to as a town mystery, so naturally I thought 'Oh cool, we'll find out why she's dressed like that, it'll probably represent some past trauma and she'll either be accepted by the town as she is or learn she doesn't need to hide behind the tin foil any longer. It'll be really touching and important'.