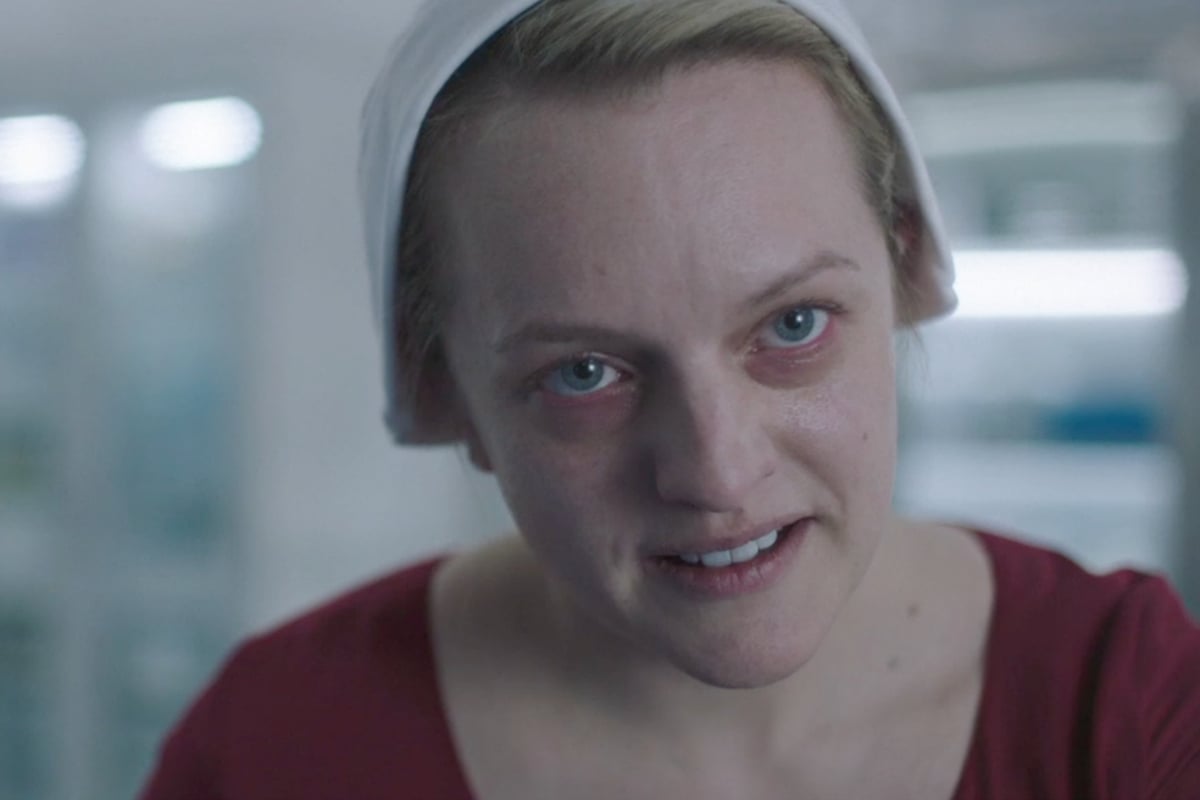 Warning: This article contains MANY spoilers for The Handmaid's Tale season three, episode nine, Heroic. If you're not caught up yet, bookmark us and come back once you're ready to properly debrief. Ready? Let's go!
Thirty-two days on your knees, praying, in a hospital room. Thirty-two days of being forced to watch as doctors torture a woman in order to keep a fetus alive.
Thirty-two days in your own head.
No wonder June went mad.
Mamamia recaps The Handmaid's Tale season 3, episode 9. Post continues below audio.
This week's episode of The Handmaid's Tale was bleak. There was no joy or hope. It was not enjoyable to watch… but somehow it was good. Much better than the past few episodes, anyway.
We watched June lose her mind – literally – but by the end she seemed to have snapped out of it, intent on getting children out of Gilead. Hannah is not enough anymore. She must save others.
(Side note: Elisabeth Moss' acting in this episode was OUT OF THIS WORLD.)
Next week, June will return to Commander Lawrence's house (which is the home of the Marthas' resistance, remember) and presumably set about making that happen. God knows how, she has no plan or means of fulfilling her very lofty goal. But, hopefully this switch means something is going to happen.
I feel like I've written that last sentence every week for a while now. This slow slog is tiresome. We need some action.
Please.
Please.
The Handmaid's Tale season 3, episode 9, Heroic, took place almost entirely in one room, at a pace a turtle could probably outrun but… ¯\_(ツ)_/¯. Here are a few little details you might have missed:
The doctor might be a commander.
Oh man.
When we first saw the doctor stitch up June's hand, inquire about her mental health and reminisce about knowing her mother, I thought we had a friend.
On closer inspection, it turns out maybe not: