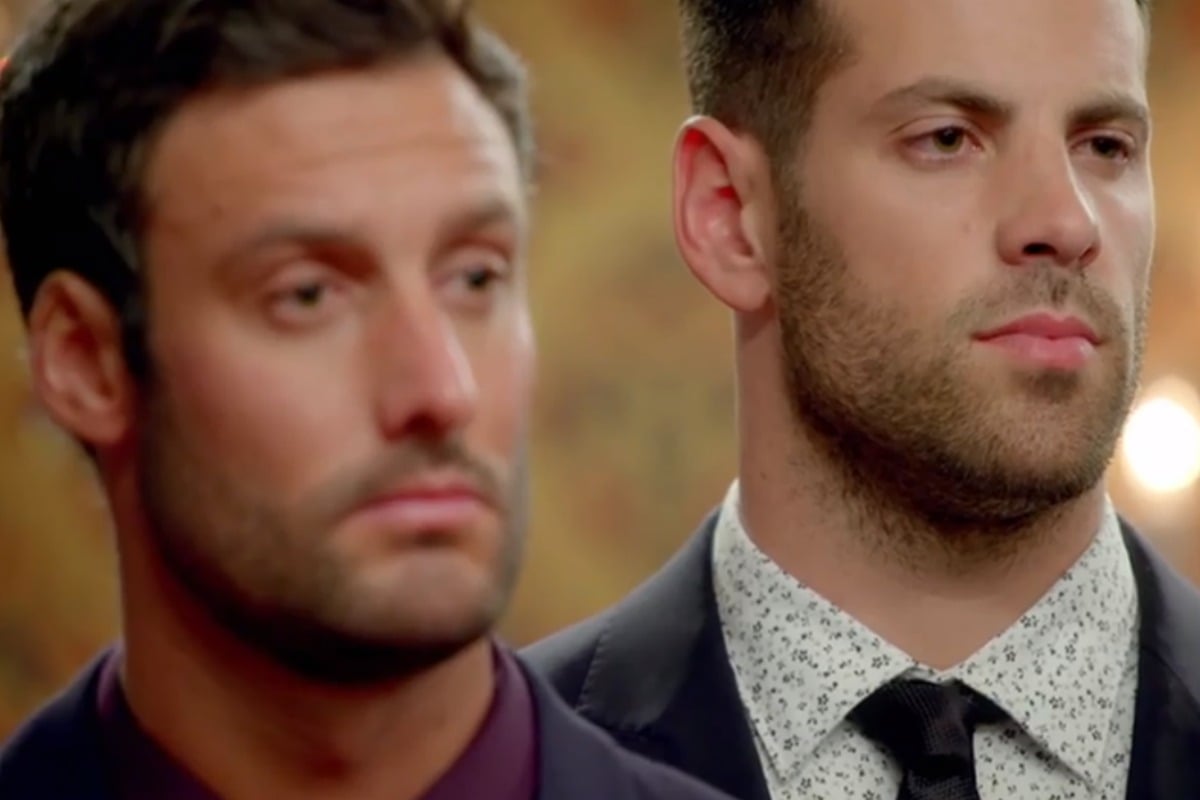 Oh.
Plot twist.
We open on Ali driving to the Bachelor mansion to talk to Robert.
Robert is sorry about that time he was accidentally possessed by the spirit of a motivational speaker and he would very much like this 1000-year curse to be lifted.
Osher comes running over with a sage smudge stick and they do a quick exorcism.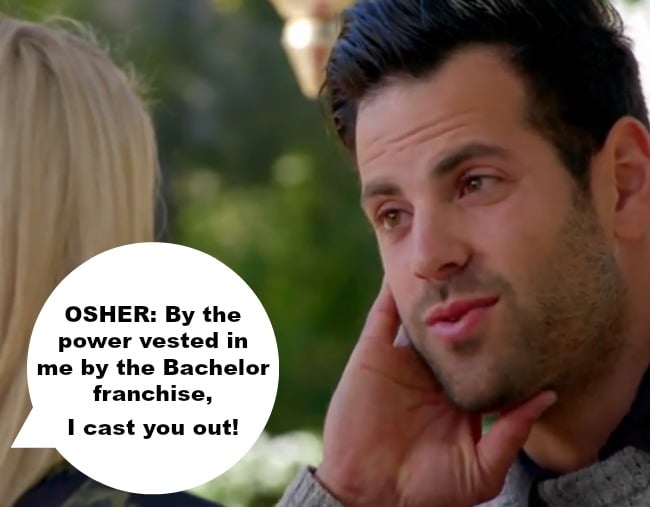 BUT WAIT.
Robert and Ali go inside the mansion to tell the boiz about that time they exorcised a demon from his body. But then Robert says before said exorcism he had PACKED HIS BAGS READY TO GO.
This be news to Ali. She realises that maybe the exorcism didn't work and tells Osher. He rushes out to the nearest Tree Of Life to stock up on the smudge sticks.
NO.
We unpack Ali's latest week in the mansion on our Bach Chat podcast. Post continues after audio...

It's group date time and Osher has crossed the goddamn line.
He's organised for the boiz to star in their very own music video ONE WEEK after Ivan left the goddamn mansion.
He was so bloody close to becoming a shit Channing Tatum and now he'll never get to follow his dance dreams.