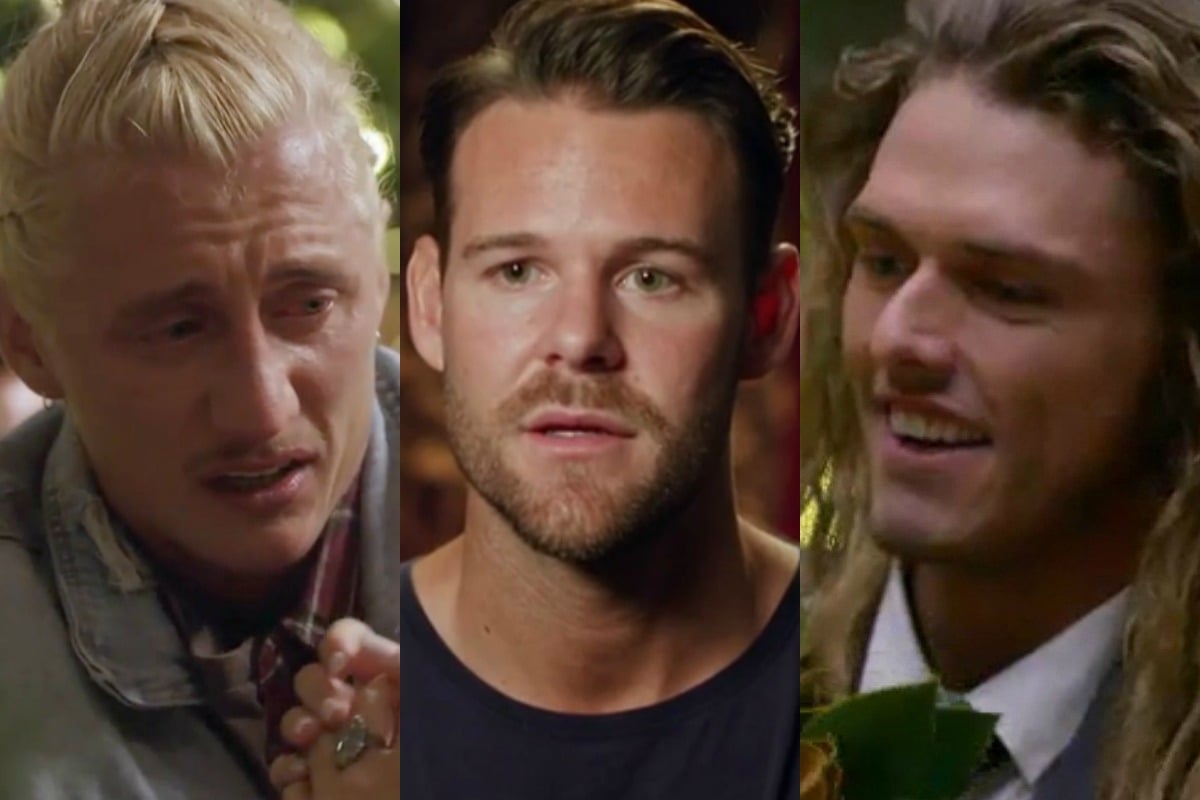 To catch up on all the Bachelorette Australia 2019 recaps and gossip, check out Mamamia's recaps and visit our Bachelorette hub page.
We often joke about reality TV, laughing it off as vapid and a bit… unrealistic.
And sure, it can be. A lot of the time it deserves an eye roll. But reality TV can also hold up a lens to society and highlight all the shit, good and bad, that goes on around us.
Angie Kent on what her relationship with her bachie winner is like now. Post continues below video.
This season of The Bachelorette has done just that: It's more than just a woman dating a bunch of dudes. It's a confident, funny, multifaceted, feminist woman dating a selection of men, many of whom have rejected everything society tries to teach them about being a dude.
We hear the words 'toxic masculinity' a lot these days. And while it's crucial that we continue to call out that behaviour, talk about it, make clear it's not okay and work towards a society where it's not celebrated normalised or swept under the rug, we also reckon it's important to celebrate the complete opposite of it.
And bless, so many of the men on this season of The Bachelorette are the opposite of it.