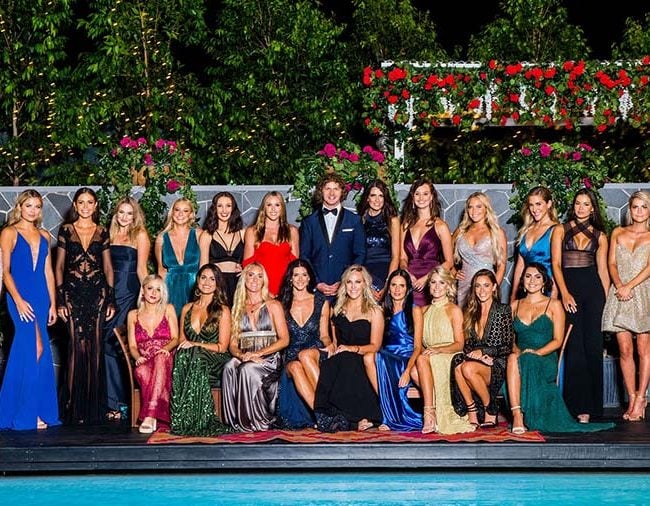 To keep up to date with The Honey Badger, AKA Nick Cummins, and all the best Bachelor 2018 news, cast and roses, check out our Bachelor hub. It's a blast.
Nick 'Honey Badger' Cummins can be a polarising specimen to the uninitiated.
For example, if you were one of 25 women who had gone on a dating show to find the love of your life, only to meet a mountain of a man, with a well-defined moustache and a rather heavy-handed take on the Australian vernacular.
To quote the man himself, it would be understandable if you were "as nervous as a bag of cats at a greyhound meet".
And while we as a nation have taken to his unique charms, apparently not all of this year's Bachelor contestants were as enthusiastic.
According to NW Magazine, a secret source said at times producers had to calm down certain Bachelorettes who threatened to leave only days into filming.
"Nick's not your typical Bachelor – he has a curly mullet, a slug on his top lip and a very distinct ocker accent," said the source.
"But that's the beauty of him! Bachelors in the past have all been cut from the same cloth – they're all model types and, to be frank, some of them were actually a little boring!"