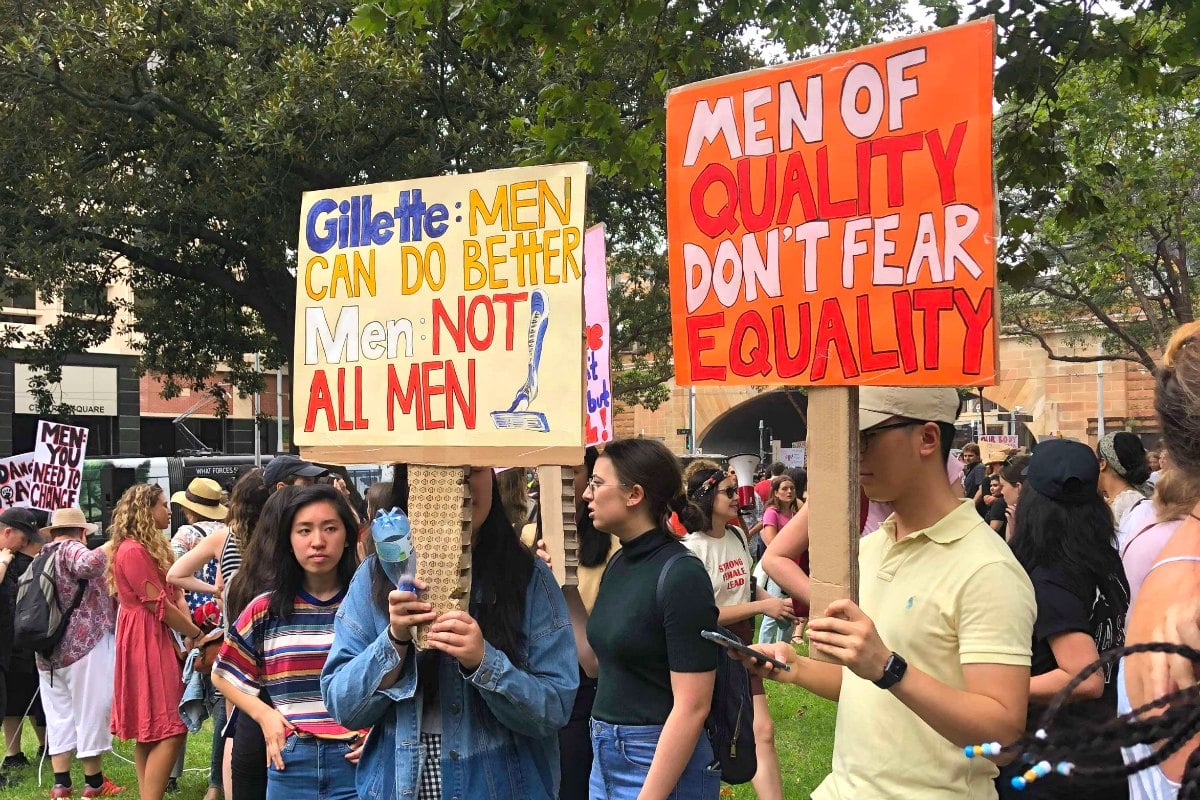 "We've always been angry, we've just stopped being polite."
"Men of quality, don't fear equality."
"I'm here for Aiia."
These were just some of the signs held by enthusiastic protesters who descended onto Sydney's Hyde Park for the 2019 Women's March, with identical events happening all over the world.
This year, signs called out for the inter-sectional support of all women regardless of race, sexual orientation, religion, gender and class, with many signs highlighting gender-based violence, in light of the tragic murder of 21-year-old Aiia Maasarwe.
From the poignant and powerful, to the witty and inspiring, here are all the amazing signs from the Sydney Women's March this year.
#solidarityinthesisterhood.