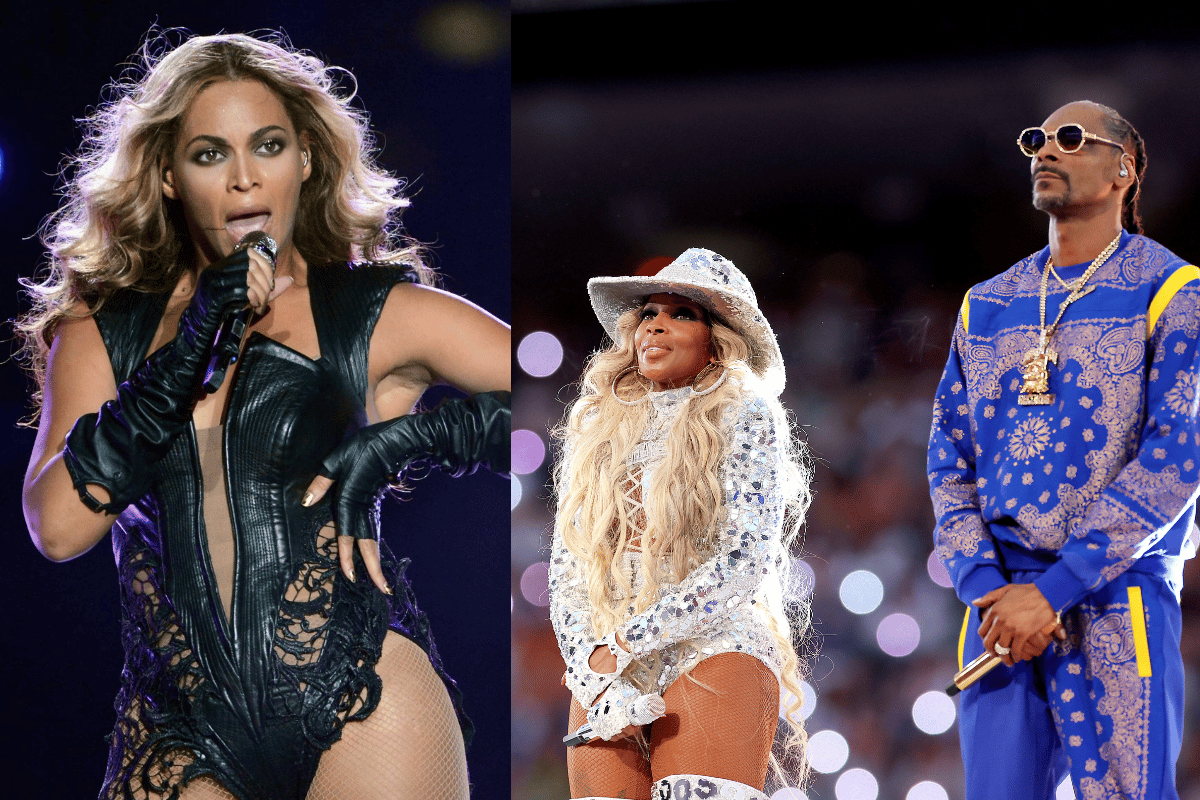 The Super Bowl halftime show has been a tradition for over 50 years. 
Today, the 2022 halftime show was guaranteed to be one for the hip-hop history books and it definitely delivered, with Dr. Dre, Mary J. Blige, Eminem, 50 Cent, Snoop Dogg and Kendrick Lamar.
So with Super Bowl performances at the top of our minds, we decided to look back on the history behind it, discovering some interesting snippets of info - including the wild fact that the artists aren't paid!
Without further ado, here are five things you didn't know about the Super Bowl halftime show.
Watch: Super Bowl halftime show trailer. Post continues below.
1. Very few performers have played the halftime show more than once.
Stevie Wonder took to the stage in 1994 and 1999.
In 2013, Beyoncé headlined and in 2016 she made an appearance with Coldplay. In 2014, Bruno Mars headlined, and he too appeared in 2016 alongside Beyoncé and Coldplay. 
As for Justin Timberlake, he appeared with NSYNC in 2001 and then infamously starred alongside Janet Jackson in 2004. He then headlined in 2018. 
Approximately seven celebs have performed more than twice, including those mentioned above, Mary J. Blige, Nelly and Gloria Estefan.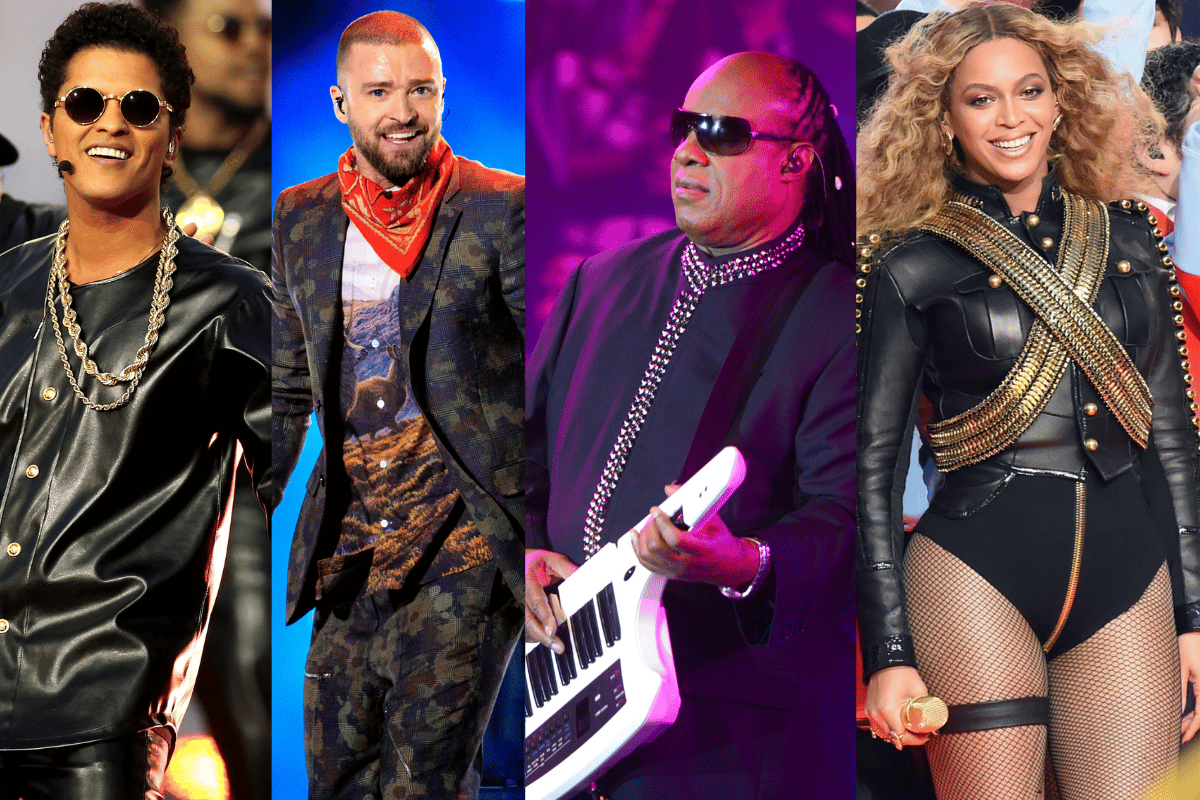 Image: Getty.