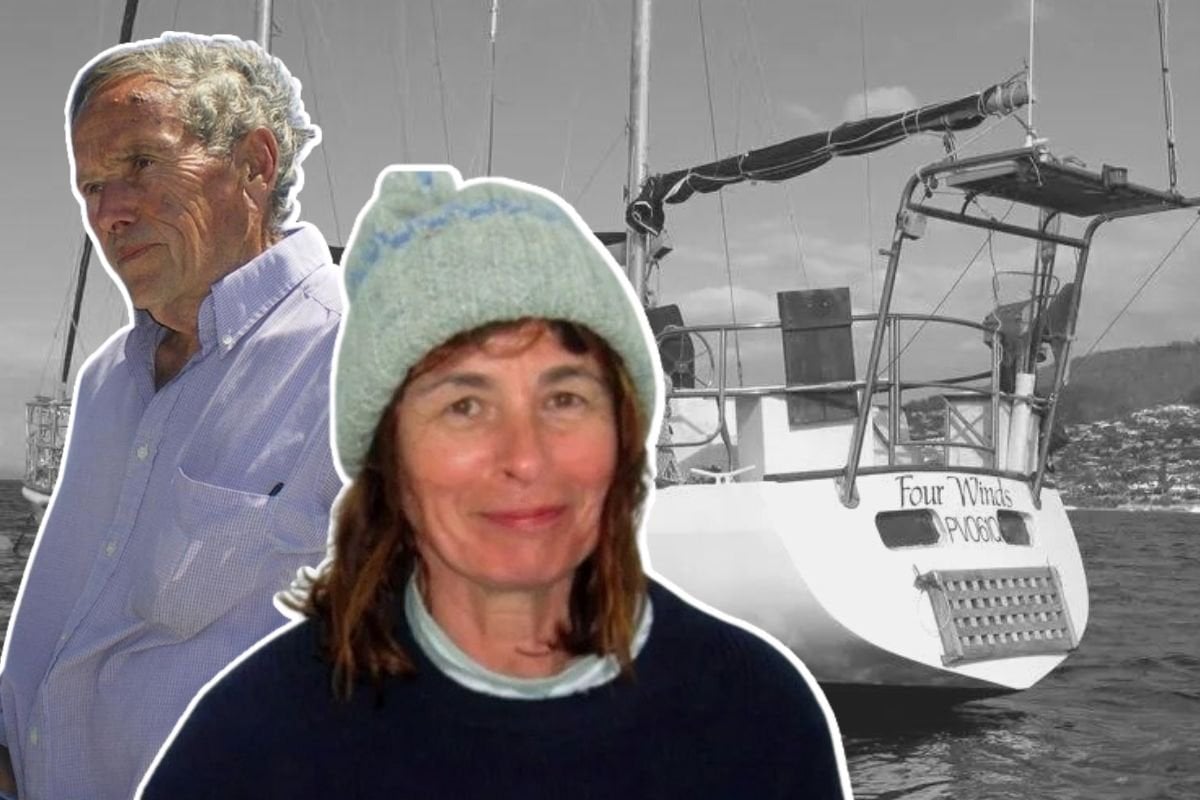 This month, August 2022, Sue Neill-Fraser is eligible for parole after 13 long years behind bars in a Tasmanian prison. 
She was convicted of murdering her partner of 18 years, Bob Chappell, after he disappeared from their boat, Four Winds, in January 2009. 
Chappell's body was never found, there was no murder weapon to be seen and no physical evidence tying Neill-Fraser to the crime. But a jury believed the prosecution's version of events; that she killed Chappell after a fight, hitting him over the head with a wrench before disposing of his body in the River Derwent.
"She's due for parole, but she's not going to take parole," author of Death On The Derwent Robin Bowles told Mamamia's podcast True Crime Conversations recently. 
Listen to the full chat below. Post continues after podcast.
"She's not going to admit to something she didn't do, and usually to get parole you have to say you're sorry.....she's told everyone she's staying there until she's exonerated."
Neill-Fraser's case and conviction has become one of the most controversial in Australia, with Bowles comparing her treatment to that of Lindy Chamberlain who was wrongfully imprisoned for the murder of her baby, Azaria, in 1980. 
'Sue's supporters' have been fighting for her since she was first jailed, with a recent Change.org petition calling for an independent judicial inquiry into her conviction. It had garnered just over 34,000 signatures at the time of writing.
All the evidence against Neill-Fraser is circumstantial. As far as Bowles is concerned, the now 67-year-old "talked herself into prison."
Her story, at the start, had many holes. She told police she went to Bunnings in the afternoon after taking a dinghy back to shore and leaving Chappell on the boat. But Bunnings was closed that afternoon due to it being January 26 - a public holiday.