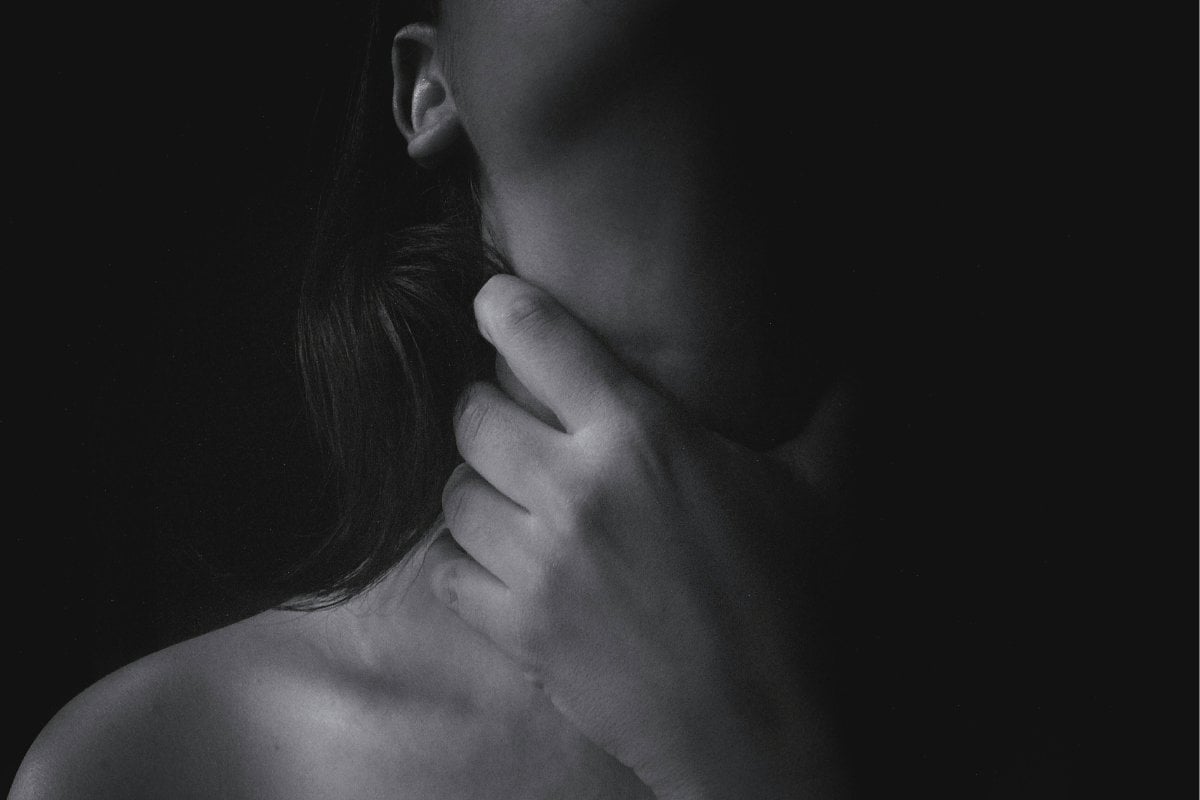 Content warning: This story contains depictions of sexual assault that can be triggering to some readers.
The charges against Sri Lankan cricketer Danushka Gunathilaka expose a cultural phenomenon that has largely been invisible despite its ubiquity.
Gunathilaka has been charged with four counts of sexual assault following his encounter with a Sydney woman, whom he reportedly met through an online dating app.
Among the allegations were reports that Gunathilaka had strangled the woman to the point that she "feared for her life." Such descriptions may be mystifying to anyone unacquainted with contemporary sexual mores. But many young people, at least, will be unsurprised.
While you're here, watch a group of doctors talk about why strangulation during sex can lead to something dangerous. Story continues after video.
In recent years, strangulation, often colloquially referred to as 'choking', has become an increasingly common practice during sex. In a large US study of university students, most participants reported being strangled or strangling someone during sex.
The practice of sexual strangulation is highly gendered: it is usually enacted by men, most often on women. In the study, 64 per cent of women, 29 per cent of men and 55 per cent of transgender or non-binary respondents reported having been 'choked' during sex. Almost half of men had 'choked' a partner during sex, with a quarter reporting doing so during their most recent sexual encounter. Research into the experiences of LGBTQ people also finds significant levels of strangulation during sex, with gay men much more likely to be strangled than heterosexual men.