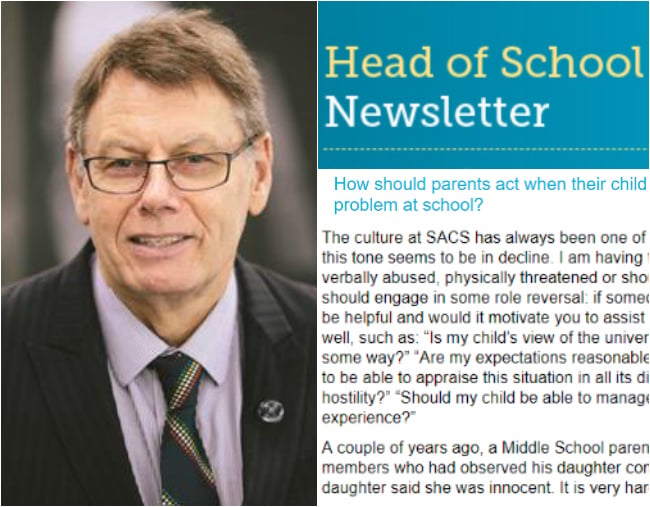 A Sydney private school principal has served parents with a lecture on how to properly interact with teachers after staff experienced verbal abuse and threats.
St Andrew's Cathedral School principal Dr John Collier said in a recent school newsletter that "gracious engagement" between staff and parents had been on the decline lately in the "minority of parents".
However, Dr Collier added that he thought an "increase in parental anxiety" may be a problem across society.
And at his school, he said (the upwards of $30,000 in) fees parents are paying have meant some see their relationship with teachers as "master/servant relationship", entitling them to make "extravagant demands".
"I am having to interact with too many parents who have verbally abused, physically threatened or shouted at a staff member," Dr Collier told parents in his impassioned newsletter address.
Teachers cop a lot of abuse so we thought we'd call our favourite teachers just to say thank you. Post continues. 
He continued, "People who do this should engage in some role reversal: if someone behaved in this way towards you, would it be helpful and would it motivate you to assist them?"
"I have chosen to draw this matter to the attention of all parents as the frequency of incidents of unrestrained behaviour appears to be increasing."
The educator implored parents to ask themselves questions like, "Is my child's view of the universe entirely correct, or is it partial or jaundiced in some way?" and "Should my child be able to manage this himself or herself as a learning experience?"
Comparing parents to a hippopotamus who bit the head off a crocodile approaching her offspring, he said parents were (over)reacting to a perception their child was threatened.