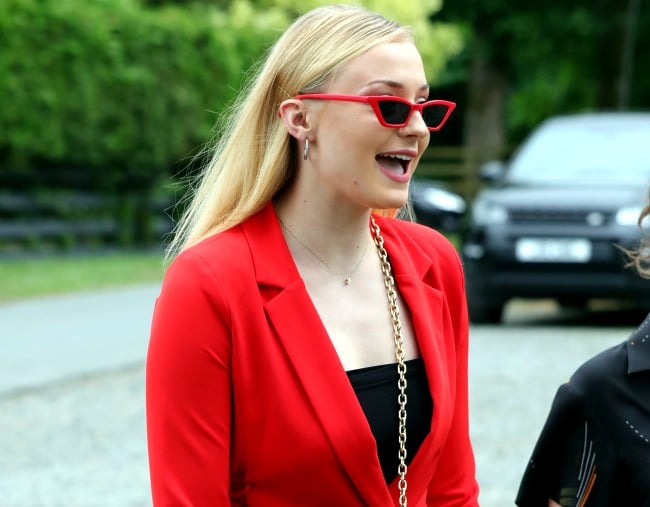 Over the weekend, something truly magical happened.
A man who is currently in the midst of fighting a great battle (and who just accidentally fell in love with his aunt) and a wildling women who died in the arms of her true love got to get all glammed up and say "I do" to each other in a romantic wedding ceremony held in a Scottish castle.
Of course, those dramatic story-lines mentioned above are actually the fates of Game of Thrones character's Jon Snow and Ygritte, played by Kit Harrington and Rose Leslie, who fell in love on the set of the epic fantasy TV show and then made fans' wildest dreams come true by bringing together the majority of their cast-mates for their beautiful wedding.
Present at the event were Game of Throne's cast members Emilia Clarke (who plays Daenerys Targaryen), Maisie Williams (who plays Arya Stark) and Peter Dinklage (who plays Tyrion Lannister), and while fans were excited to see their favourite stars out of medieval costumes,  they weren't the ones whose attendance grabbed headlines.
Instead of talking about Rose's dreamy lace wedding dress or the fact that her family actually owns the glorious castle they were married in, all fans and spectators seemed to want to talk about (and criticise) from the wedding was the outfit worn by 22-year-old actress Sophie Turner, who plays Sansa Stark.
The offending outfit in question consisted of a bright red, jacket-style mini dress with black thigh-high boots and red cats eye sunglasses.
Fans, social media users and commentators were quick to call her outfit inappropriate, labelling it too short, too revealing and too loud for the traditional wedding she was attending.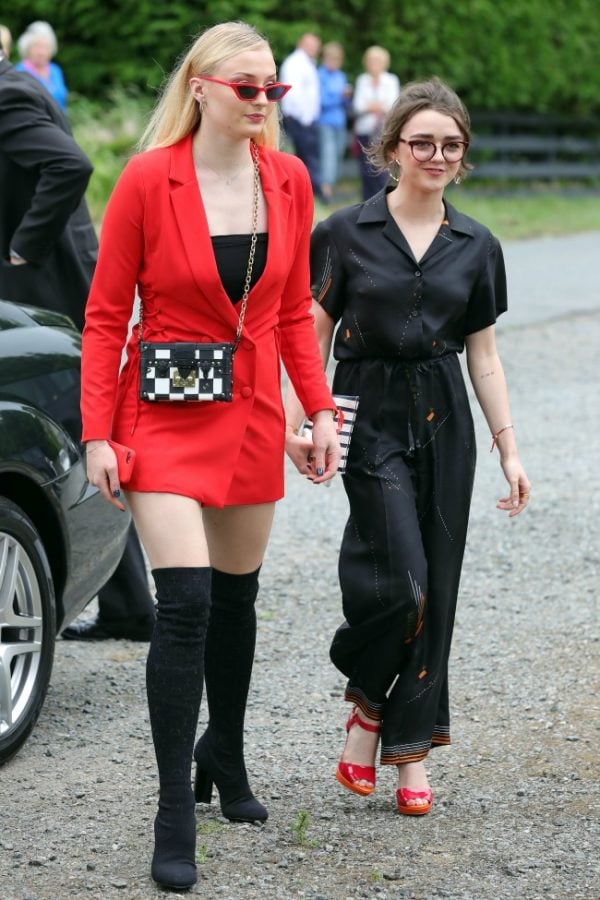 But before this dress-shaming madness goes any further, I have to step in and defend my fellow Dire Wolf loving compatriot, Sophie Turner.